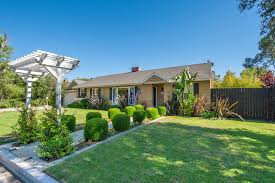 Trenchless Sewer Pipe Lining Sherman Oaks Ca
Contractor: TSR Trenchless Location: Sherman Oaks Ca Type: 86 Feet Trenchless Sewer Pipe Lining Cost: $7,995.00 Technology: Trenchless Sewer Pipe Lining
Have a sewer problem or need an estimate?
Call TSR Trenchless now at (877) 759-5082

View Full Contractor Profile Here: Sewer Repair Los Angeles
To Email This Contractor

Trenchless sewer pipe lining repair in Sherman Oaks, Ca is hands down the most requested service being requested by the local homeowners. Over and over again Sherman Oaks residents ask about the no dig options for trenchless sewer pipe lining. This is exactly what the technicians specialize in and typically recommend this type of repair whenever possible. Gone are the days where you have to dig up your property and or tear down mature landscaping, trees or even dig up driveways. Its best to work below ground and not disturb too much what is under the ground, simple as that. The technicians have experience in Sherman Oaks, Ca for trenchless sewer pipe lining and a lot of our work now comes from referrals and neighbors who get to watch the tech do the lining or trenchless pipe bursting. At the end of the day, trenchless sewer pipe lining will save you, the customer, both time and money. Most of the residential trenchless sewer repair typically takes just one day. So basically, once the sewer is inspected and determined to be an ideal candidate, then the tech will set the motion in process, and by the time he leaves the property later that SAME day, your sewer will not only be back up and running problem, it will be actually be rehabilitated back to a better than condition. It truly is amazing technology and one that will also save you money. So, we ask, who in Sherman Oaks, or for that matter anyone living in Los Angeles doesn't like to save time and money?
Trenchless Sewer Pipe Lining Sherman Oaks
Sherman Oaks Ca. has a great deal of older homes in the area, and one of the techs took a all from a very distraught lady who was experiencing backups of raw sewage in her some. She had been trying to maintain it and put off the repair by having her sewer hydro jetted or rodded out every six months. She called, cause it actually got to the point the line was backing up the very next day. So, the tech agreed to go out and do a CAMERA INSPECTION. When he arrived he ran the sewer video camera inside the pipe and determined her sewer pipe was in a very weak condition and it was actually on the ver of collapsing. He immediately showed the problem to the homeowner and luckily for her the sewer pipe was still a candidate for trenchless sewer pipe lining repair.
Trenchless Sewer Pipe Lining Repair Sherman Oaks Ca
The homeowner was thrilled that her home sewer line had been fully repaired, and she didn't have to live in fear of another backup. She was so happy that she actually called her brother who lives in Encino, Ca f to have the trenchless sewer repair done for his house to. It's all about the customers and having another very happy trenchless sewer pipe lining repair in Sherman Oaks, Ca.
Quick Quote!
Get a Quick, Free Estimate!
Call Now
1-877-880-8125
or Fill Out The Form Below.
Name:
Email:
Phone:
Zip:
Sewer Lining
Hydro-Jetting
Camera Inspection
Other

Enter word above in this box:
Learn More!
Learn More About The Services You Can Get Using SewerRepairUSA.com!
Find Qualified Contractors!
Search For Contractors In Your Area.
How Much?
The #1 Question We Are Asked?
How Much Does It Cost?
Browse Recently Completed Jobs Below And See What Others Are Paying!
Copyright © 2013. All Rights Reserved.