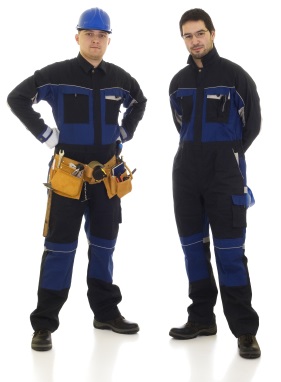 SEWER EPOXY PIPE LINING
Want More Info? Fast Free Estimates? Call (877)-880-8125 We Are Here To Help! We Have Top Sewer Contractors All Over The USA!
Out of all the different trenchless pipe rehabilitation technologies currently being offered today, sewer pipe lining is our most popular. Perhaps this is due to virtually zero destruction to your yard or property and the ease of installation along with the tremendous time savings. Our customers continually tell us they are amazed how we fully rehabilitated their sewer back to a better than new condition in about a day. When you compare our proven, up-to-date, sewer liner technologies to the cost of traditional 'dig up' repair we generally come in a lot less. Moreover, with today's resins our liner warranties give homeowners peace of mind and make the decision process an easy one.
Sewer pipe lining is actually creating a new pipe 'within the old/original pipe' with special designed epoxy resins creating the structural strength of brand new pipes without damaging floors, hardscape, or landscaping. This service, although new to some people has actually been around for over 20 years!
First we must run a specialized sewer camera down into your pipe and determine the condition of the pipe. After evaluate the problem our certified technicians will discuss the best possible solution to lining your sewer pipe.
After we have determined the best possible application we then start the trenchless reline process with a thorough cleaning of the pipe with a hydro jetter. It is important to scrub the interior of the pipe of all debris with pressurized water, this will ensure a smooth clean surface for the liner to adhere to.
Once the pipe is thoroughly cleaned its time to mix the two part epoxy into the desired length of liner material. It is important that we 'wet out' the epoxy so that it permeates the felt liner.
Next, we pull or shoot the liner into the existing line making sure the new liner is completely inside the old pipe. We then inflate a bladder inside the liner to ensure proper adhesion and we allow it to 'cure' in place, once it finishes curing, we then deflate and remove the bladder and you are now left with a brand new sewer pipe.
To make sure everything went according to plan we run our sewer cameras back down the pipe and video the entire line from start to finish showing you the new line is properly in place. We then provide you with a copy of the video recording for your records.
We take our customers very seriously and are committed to offering the best trenchless sewer relining available in the market today. If you have a problem with your sewer line, or if you would like to do preventative maintenance without digging up or destroying your property then call us today and speak to one of our top lining technicians.
Quick Quote!
Get a Quick, Free Estimate!
Call Now
1-877-880-8125
or Fill Out The Form Below.
Name:
Email:
Phone:
Zip:
Sewer Lining
Hydro-Jetting
Camera Inspection
Other

Enter word above in this box:
Learn More!
Learn More About The Services You Can Get Using SewerRepairUSA.com!
Find Qualified Contractors!
Search For Contractors In Your Area.
How Much?
The #1 Question We Are Asked?
How Much Does It Cost?
Browse Recently Completed Jobs Below And See What Others Are Paying!
Copyright © 2013. All Rights Reserved.