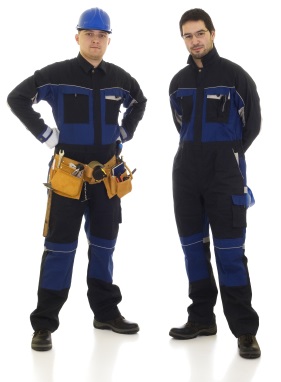 Trenchless Pipe Rehabilitation Methods
Trenchless rehabilitation comes in all shapes and sizes including different types of construction methods:
Sewer Pipe Lining
Pull In Place Lining
Water (Potable) Pipe Lining
Pipe Bursting
Cured-In-Place Pipe (CIPP)
Sliplining
Spot Repair
Other methods for the repair, rehabilitation, or replacement of existing buried pipes and structures without excavation, or at least with minimal excavation.
SEWER PIPE LINING
Some would tell you this is the most popular or most requested trenchless pipe repair method. Unless of course you are speaking to a contractor that only offers pipe bursting. Sewer pipe lining is a fast and very convenient way to repair your pipeline. When a pipe starts to deteriorate or fail it is important to remedy this situation as soon as possible. If your pipe fails or collapses then pipe lining will no longer be a rehabilitation option, in most cases you will need to dig up your line. It is always good to know and understand the condition of your sewer line.
If your situation is a candidate for pipe lining, then good for you as this will be a relatively painless fix and one that offers a fantastic, worry free warranty. Additionally, in most cases your repair will be accomplished in about a day.
What To Expect Once The Works Actually Begins!
Based on what the contractor finds during their sewer video inspection, they will measure out the specific and desired length of a 'felt-type' liner. It is then rolled out and prepared to be 'impregnated' with a two part epoxy or resin. The mixture is then inserted or poured into the liner and fully saturated, usually by a roller or some sort of similar device. Once saturated, the liner is "blown" into the old pipeline. Using a machine custom tailored to blow in the right amount of air. To ensure the liner adheres to the interior of the old pipe, a 'bladder' is inserted inside the epoxy coated liner and is blown up with air forcing the liner against the interior of the pipe.
At this point the contractor will allow the liner to "cure" in place where the resin begins to harden. Once fully hardened, this can take approx 4-5 hours to cure in place, the bladder is deflated and pulled out leaving behind a brand new, seamless pipe. Your new sewer line will actually improve the flow-rate of your sewer. Your contractor will then conduct another video inspection to ensure the process worked properly.
From this point you can now enjoy your brand new, fully operational sewer with no more worries.
PULL IN PLACE LINING
Pull-in liners are 100% trenchless and do not require digging up the floors or tearing out walls. It is typically used in short and large diameter pipes, such as storm or drain culverts or where typical inversion equipment cannot access the site. Pull-in liners can be cured using hot water or steam. Some jobs require extra thick layers of felt that could not be inverted for installation and the pull in place system works great in this scenario. Also, they are usually more versatile and can accommodate bends in the line, like 45 degree or sweeping 90 degree angles. A popular solution for pull in place liners would be for vertical stack pipes on buildings as you can easily control the installation for these repairs.
WATER (POTABLE) PIPELINING
With water potable pipe lining its essentially a very similar process to sewer pipe lining. However, the main difference would be the type of epoxy or resin used to adhere the liner to the interior of the water pipe. As the case with most "potable' water products there are different standards that apply. Water pipe resins are comprised of different epoxy that are used for sewer pipes. These must meet strict standards and requires a chemically resistant non toxic lining for water pipes.
PIPE BURSTING
One of the most popular trenchless pipe repair technologies going today is pipe bursting. Just like the name suggests, this exciting technology actually will burst out the old pipe, while simultaneously pulls a brand new pipe in its place. This concept was developed in the 1970's and has since been perfected. Pipe bursting does what other underground, no dig technologies cannot do and that is replace the old worn out pipe with a brand new, flexible pipe called, HDPE or high density polyethylene.
Pipe bursting requires two small pits to be dug, one at the beginning and another at the end of the repaired line. This process require minimal digging and is easily put back to its original condition. Most of our customers cannot tell where our work started and where it finished.
The connection on both ends of the new HDPE pipe are thermally fused together, which creates a seamless pipe. A seamless pipe is impervious to any future root penetration. Moreover, the warranty on the HDPE is in excess of 25 years. So as you can clearly see pipe bursting is a superior method to having to dig up your property and replace the old sewer line. The benefits to this technology is far and away, money and time savings. Once our equipments is set up and ready to 'burst' out the old and pull in the new it literally takes a few minutes, depending on the size and length of your line.
CIPP (CURED IN PLACE PIPE)
Cured in place pipe, or CIPP is term commonly used by commercial, municipal and Industrial applications. This process is remarkably similar to trenchless pipe lining. However, there may be several different techniques to 'cure' the pipe into it new hardened form. Whereas most residential applications will cure with air over a period of time, some CIPP methods use, hot water, air and even UV light to cure the pipe in place.
With the CIPP you can line pipe much larger than the typical 4-6 inch line for homes. Some contractors can actually line pipes so large you could drive a car through the pipe! In most practical applications you could expect to lines pipe anywhere from 8-42 inches in diameter.
SLIPLINING
Is the Granddaddy of trenchless pipe rehabilitation and we believe it to have originated as far back in the 1940's. Today sliplining is the best method to reduce the size of an existing pipe by inserting a new pipe inside a 'host' pipe. Sliplining is also used to repair or fix a damaged line as well. By slipping or sliding in a new pipe you are left with some space (commonly referred to as annular space) in between the pieces of pipe, this area is packed in and secured by grout so that the new pipe stays in place. The most preferred pipe for this repair is HDPE or PE. You would find this type of repair in larger diameter pipes as smaller diameter pipes would be not be possible or extremely difficult.
SPOT REPAIR
Sometimes called, patch repair this method of rehabilitation is just as the name suggests. In some case, we can go into an existing line repair it by utilizing a local sectional repair system over the damaged area. With this repair method you could not "blow" in a patch or spot repair like you would do with a regular size liner. Instead you would first impregnate or saturate the liner with the epoxy resin mix and wrap it around the inflated air bladder (same bladder that you would find with regular pipe lining) then you would use 'push rods' to situate the patch liner in place. Once, in place you allow it to cure and hardened, after the desired set time, you are left with a repair inside a pipe.