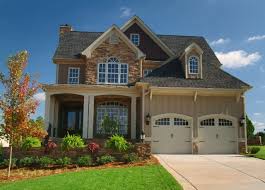 No Dig Sewer Pipe Repair Oklahoma City OK
Contractor: Water Works Plumbing Location: Oklahoma City OK Type: Repair Sewer Without Digging Cost Under: $45 to $95 Per Foot Technology: Trenchless Sewer Pipe Repair
Have a sewer problem or need an estimate?
Call Mr Rooter now at (877) 659-2510

View Full Contractor Profile Here: Sewer Repair Phoenix
To Email This Contractor
A Cool New Way To Fix Your OKC Sewer Pipe
Replacing a sewer pipe used to mean disaster for your property. Especially if your existing sewer pipe runs under nice landscaping or obstacles like porches, walkways and or driveways. Well thanks to advances in technology this is no longer the case. New "Pipe Bursting" technology uses the sheer power of hydraulics to pull a new sewer pipe in place and "burst" the old one out of the way (hence the name "pipe bursting" sewer replacement).
So How Can This Be Done Without Digging?
Great question, we are glad you asked. Its not that pipe bursting in the OKC area doesn't require digging, it does but the difference is the digging is very minimal. Let us explain the process in detail and we will also include a pipe bursting video in the article so you can clearly understand how ti works.
Video - Pipe Bursting Sewer Replacement Technology
With pipe bursting offered by Water Works Plumbing of OKC, the process involves digging a few small access pits (usually around 3 foot by 3 foot) at the each end of the existing sewer pipe in order to gain access. Then a heavy cable is fed through the existing sewer pipe and attached to a cone shaped shearing tool called a bursting head. The bursting head is in turn attached securely to a length of brand new HDPE sewer pipe. The cable is then pulled via hydraulics from the other end and the shearing tool separates and break ups the old pipe into small fragments leading the brand new pipe in behind it...and quite quickly, up to one foot per minute! Its pretty amazing to watch.
Traditional Sewer Repair vs Pipe Bursting
With traditional sewer pipe repair in OKC, it used to mean bringing in the backhoe and the crews to dig a large trench the entire length of your property to pull out the old pipe, put in a new one, backfill it, and re landscape your yard. You would typically be looking at 3-5 days from start to finish, and then several weeks to get your lawn to grow back and hopefully match the yard again. With Pipe Bursting technology you can leave for work in the morning and come home to a brand sewer pipe in the evening and barely even notice the contractor was there. The process is almost always completed in just one day.
How Long Will My New OKC Sewer Pipe Last?
Another great question, we are glad you asked. First of all the new HPDE sewer pipe will have no joints, the leading cause of root intrusion that brings backups and constant headaches and it is rated to last for 50+ years. No joints means no roots which means no clogging and no snaking every year. As long as you are not flushing grease or other objects like your children down the toilet (joking of course) the new pipe will flow cleanly and remain virtually maintenance free for years and years to come.
If you would like more information on sewer pipe lining in the Oklahoma City area contact Water Works Plumbing for a free consultation and free estimate.They also cover Edmond, Norman, Del City, Moore, Mustang, McCloud, Piedmont and all other OKC area cities.
Quick Quote!
Get a Quick, Free Estimate!
Call Now
1-877-880-8125
or Fill Out The Form Below.
Name:
Email:
Phone:
Zip:
Sewer Lining
Hydro-Jetting
Camera Inspection
Other

Enter word above in this box:
Learn More!
Learn More About The Services You Can Get Using SewerRepairUSA.com!
Find Qualified Contractors!
Search For Contractors In Your Area.
How Much?
The #1 Question We Are Asked?
How Much Does It Cost?
Browse Recently Completed Jobs Below And See What Others Are Paying!
Copyright © 2013. All Rights Reserved.