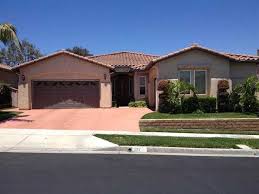 Trenchless Sewer Pipe Lining Chula Vista, CA
Contractor: TSR Trenchless Location: Chula Vista, CA Type: 45 Feet Trenchless Sewer Pipe Lining Cost: $4,550.00 Technology: Trenchless Sewer Pipe Lining
Have a sewer problem or need an estimate?
Call TSR Trenchless now at (858) 212-0070

View Full Contractor Profile Here: Sewer Repair San Diego
To Email This Contractor

The trenchless sewer pipe repair with cured in place liners is the only way to go for the residents in Chula Vista, Ca. Many times customers tell the technicians that they are so happy to learn about trenchless sewer repair in Chula Vista, Ca. It was only a handful of years ago you would need to excavate your property if you needed to replace your sewer. Luckily for all of us and thankfully the popularity of the trenchless method is here to stay. It can save you time and money and the best part about it repair or rehabilitates your sewer pipe back to a better than new status. There are no more seams or connections every 10 feet, with a trenchless sewer repair it actually improves the flow ratio of your sewer pipe by turning the inside of the pipe into a "slippery water slide". By far and away a better product and a better warranty than resorting to digging up your property and installing new pipe back into the ground. We offer FREE INSPECTIONS for the residents of Chula Vista, Ca and FREE CONSULTATION when it comes to learning more about a trenchless sewer repair options.
Trenchless Sewer Pipe Lining Chula Vista
Chula Vista, CA. has a great deal of older homes in the area, and a lot of the homes have failing cast iron or terra cotta sewer main pipes that go from the home to the city sewer. Until your sewer main ties into the city's sewer you are responsible for the repair. The good news is if you have faulty pipe, then by repairing it with a epoxy resin, cured in place repair you have effectively remedied the problem for a lifetime. So you can check that scenario off the disaster checklist. No more sewer problems, check! Our tech recived a call from a homeowner who an extensive retaining wall and they did not or shall we say, could not dig it up. The wall itself was not only functional it was also a work of art! Once the tech showed up and ran the sewer camera down the line he could see the pipe was old, falling apart and was cracking. This pipe was in bad shape.
Trenchless Sewer Pipe Lining Repair Chula Vista, CA
The homeowner was relieved and happy to hear that the sewer could be replaced and fully repaired without having to disrupt the retaining wall. When the repair was completed the customer was very satisfied and the tech had another trenchless sewer pipe repair lining customer in Chula Vista, CA
Quick Quote!
Get a Quick, Free Estimate!
Call Now
1-877-880-8125
or Fill Out The Form Below.
Name:
Email:
Phone:
Zip:
Sewer Lining
Hydro-Jetting
Camera Inspection
Other

Enter word above in this box:
Learn More!
Learn More About The Services You Can Get Using SewerRepairUSA.com!
Find Qualified Contractors!
Search For Contractors In Your Area.
How Much?
The #1 Question We Are Asked?
How Much Does It Cost?
Browse Recently Completed Jobs Below And See What Others Are Paying!
Copyright © 2013. All Rights Reserved.