CIPP - CURED IN PLACE PIPE
Want More Info? Fast Free Estimates? Call (877)-880-8125 We Are Here To Help! We Have Top Sewer Contractors All Over The USA!
BENEFITS OF CIPP - CURED IN PLACE PIPE
Restores Full Strength To Original Pipe
Cost & Time Savings
Longer Warranty Than New Pipe
Does Not Disrupt The Environment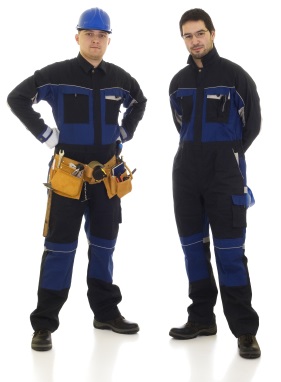 CIPP is commonly known as Cured In Place Pipe. It is typically a commercial application term used by contractors. The residential counter term is referred to as 'pipe relining' or 'pipe lining' both terms can used by either industry. Did you know cured in place pipe lining has been performed in the united States for over 25 years? CIPP is widely popular and is preferred in most pipe rehabilitation scenarios over conventional or traditional repair methods. Traditional rehabilitation methods simply means they dig up the entire length of the pipe, remove it and replace it with new pipe. It goes without saying this is an outdated approach and one that is very, very costly and extremely disruptive to the environment. Additionally, once you dig up a pipe the chances of something else going wrong increases dramatically. This also means your costs increase as well. We strongly recommend calling us and setting up an evaluation with one of our trained technicians. After a thorough evaluation you can see for yourself the advantages our our no-dig solution to rehabilitate all your piping needs.
Trenchless Cured In Place Pipe
When it comes to rehabilitating cracked, broken and failed sanitary or storm sewer pipes the CIPP method saves both time and money. The actual process consists of resin (two part resin) and a felt tubing material that is measure out and cut for each job. The felt liner comes in large rolls of product and is usual ordered in lengths of 300 feet at a time, but can be ordered at much, much longer lengths. The liner, or felt liner is impregnated and wetted out with resin or epoxy and is inverted or pulled through the interior of the old pipe. There it will stand in the pipe and allowed to 'cure' where the resin epoxy hardens. The process of hardening depends on the type of application and whether or not it is air or water set. On average one could expect cure time to range from 4 hours on up to 24 hours. Little or zero digging is what makes this process so attractive and in high demand. Due to the 'trenchless' component it makes trenchless pipe lining environmentally friendly and in today's economy everyone is looking for environmental solution.
Epoxy Pipe Rehabilitation
We get asked all the time how do you account for laterals or pipes feeding into the host pipe, wouldn't your process seal it up thus making more potential problems? This is an excellent questions, however, the answer is no as we have robotic cutters that travel inside the newly lined pipe and cuts out all the existing lines that are tied into the original line. We have the ability to line several lines all tieing into the mainline. After the pipe is completed we then run our video camera down inside the pipe and inspect it one last time to ensure that pipe is leak free. If you need a copy for your records one will be provided to you. By using the CIPP method to line your old pipes you actually improve the flow rate, or increase flow capacity in most cases. This is another benefit and improvement to the old piping system. Our repair leaves a smooth and seamless pipe inside the old, failed original pipe. So goodbye problematic old pipe and hello to a brand new rehabilitated pipeline.
Trenchless Pipe Repair
We are your experts in all aspects of the trenchless industry, whether you call it, cured in place pipe or trenchless sewer pipe repair to us its all the same. Rehabilitating pipes is our passion and to be able to offer our customers a fully guaranteed, less expensive more durable replacement without digging up or destroying your property makes us very excited. This is our passion and we are committed to offering you the latest in trenchless repair technology. We are licensed and insured and we have many great reviews and testimonials on file. We understand you have many choices when it comes to repairing your pipes and we appreciate the opportunity to introduce you to our team of experts. Call us today and we can easily help you get this difficult process started today.
Quick Quote!
Get a Quick, Free Estimate!
Call Now
1-877-880-8125
or Fill Out The Form Below.
Name:
Email:
Phone:
Zip:
Sewer Lining
Hydro-Jetting
Camera Inspection
Other

Enter word above in this box:
Learn More!
Learn More About The Services You Can Get Using SewerRepairUSA.com!
Find Qualified Contractors!
Search For Contractors In Your Area.
How Much?
The #1 Question We Are Asked?
How Much Does It Cost?
Browse Recently Completed Jobs Below And See What Others Are Paying!
Copyright © 2013. All Rights Reserved.