HYDRO JETTING SERVICES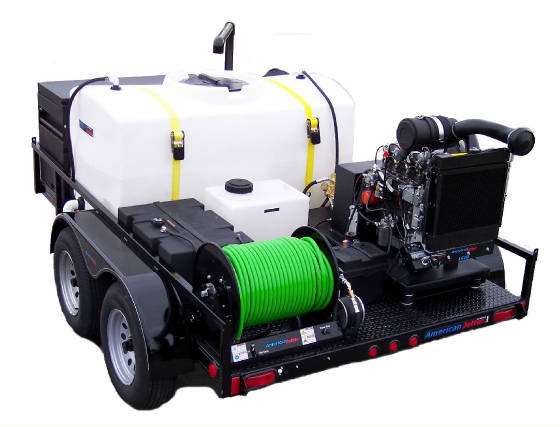 BENEFITS OF HYDRO JETTING
Highly Pressurized Water Cleans Interior Of Pipe
Remove Roots, Blockages And Emulsifies Grease Build Up
Fast, Efficient and Economical
Typically, when you start to experience a clogged or slow draining sewer line this can be the beginning of a very frustrating and confusing process. What should you do? What are you options? These are really good questions and most of our customers ask us the same ones. The last thing you want to deal with is an unruly toilet situation. Rest assured you are in excellent hands and our priority is YOU and we are experts at fixing any type of slow or clog drain situation, whether it's a small job or a big job we will help you out from a-z.
Hydro Jet Sewer Line
Unless you have had your sewer line inspected there really is no definitive way to fully understand what the cause of the problem is. However, it is our experience that most clogs are a result of tree root build up inside the line, flushing too large an item/object down the toilet or the sewer line is starting to fail. In any case, hydro jetting your line can be an easy and effective way to get your sewer flowing again.
Water Jet Sewer Pipe
The effectiveness of hydro jetting is a direct result of using water to clear out debris or build up inside the pipe. Most hydro jet units can dispense water at the rate of 4-80 GPM (gallons per minute) flow rates depending on the type of clog. Flow rates of these magnitudes are accomplished by the type of nozzle fitted on the end of a long hose. Sewer hydro jetting nozzles vary greatly and most will do a great job. Here is an example of a typical jetting nozzle.
As you can clearly see water is fed through this device and out comes highly pressurized removing debris and cleans your sewer line. Once in action this is what you would expect to see.
Most hydro jetting services replace an out dated service commonly known as 'rodding' or cutting roots out. Whereas, with jetting, water is the 'cutting' aspect or component. With rodding you actually have 'blades' that rotate and cut out any blockages, like roots. The potential problem with cutting blades is damage to your pipes internal structure. It goes without saying, you do not want to damage or crack the interior of the sewer pipe. If that were to happen you would have a much more serious problem and much more expensive problem on your hands. With a trained technician at the helm this will not be the case when it comes to hydro jetting out your sewer line. Water at the correct high pressure can cut roots, remove blockages, emulsify grease build up while scrubbing the interior of the pipe wall surface. This process is a safe, fast and reliable method commonly preferred by home and commercial owners everywhere.
Hydro Jet Sewer
We provide our own water tanks that are hauled to your location by our trucks, most tanks hold approximately 300 gallons however, you can expect to see some up to 700 gallons. Once we arrive we pull up and access your situation. Our jetters come with very long hoses so we don't need to drive our equipment on to your yard. As this could potentially damage landscaping and in some cases, hardscaping.
Water Jetting Sewer Line
With our jetter units its more than enough to get the job done right the first time. Here is an example of the size of one of our hydro jet water tanks. As you can see plenty of storage for the most difficult and stubborn clogs. Typically, one tank of water will do the job. We haven't met a clog that could stand up to our highly pressurized water jetters. If they give us any trouble we blast them with our water cannons…did I mention running a hydro jetter is actually fun?
If you are tired of slow draining sewer pipes, back ups or clogged lines please give us a call today and ask about our residential hydro jet specials. You can expect service to be completed in about a couple of hours and there is no need to vacate your property. Ask our technician about our home warranty preventative maintenance program. We come out once or twice a year and clear your line with our jetters ensuring no build up or future build up. By keeping the interior of your sewer pipes clean and running smoothly you actually extend the life of your home sewer. If you would like more information or would like to learn about setting up an ongoing preventative maintenance account with us we would be happy to help you out. Let our thoroughly trained technicians get your sewer back up and draining smoothly today.
Quick Quote!
Get a Quick, Free Estimate!
Call Now
1-877-880-8125
or Fill Out The Form Below.
Name:
Email:
Phone:
Zip:
Sewer Lining
Hydro-Jetting
Camera Inspection
Other

Enter word above in this box:
Learn More!
Learn More About The Services You Can Get Using SewerRepairUSA.com!
Find Qualified Contractors!
Search For Contractors In Your Area.
How Much?
The #1 Question We Are Asked?
How Much Does It Cost?
Browse Recently Completed Jobs Below And See What Others Are Paying!
Copyright © 2013. All Rights Reserved.