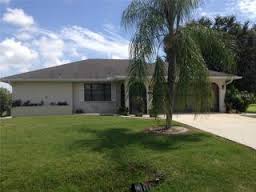 Trenchless Sewer Pipe Lining Arcadia, CA
Contractor: TSR Trenchless Location: Arcadia CA Type: 119 Feet of 4 inch Residential Sewer Pipe Cost: $11,455.00 Technology: Trenchless Sewer Pipe Lining
Have a sewer problem or need an estimate?
Call TSR Trenchless now at (877) 759-5082

View Full Contractor Profile Here: Sewer Repair Los Angeles
To Email This Contractor

Trenchless sewer pipe lining repair in Arcadia, Ca is primarily the only direction to go when considering a serious sewer rehabilitation. Arcadia, ca is one of the best places in Los Angeles, and is home of Santa Anita park! A lot of the homes in Arcadia are very special and very nice. It is simple a great area to live in or visit. More and more residents who call us from Arcadia are opting to have a trenchless sewer pipe lining solution instead of a traditional dig or excavate. Many properties in Arcadia can have large lots or lawns, so typically one could expect a longer sewer pipeline before it ties into the city sewer, of which you are 100% responsible for repairing. The longer and deeper a sewer line the more cost effective going with a trenchless liner system is for the homeowner. Moreover, whenever you excavate you run the risk of never putting your property back to its original condition. Also, you many need to dig up trees, driveways or even trees. So by doing a traditional repair you may radically alter your landscape.
Trenchless Sewer Pipe Lining Arcadia
Sewer pipe repair in Arcadia Ca.is becoming more frequent, it may be due to the age of the homes in the area, possibly some minor ground shift, however, more and more resident so of Arcadia are experiencing sewer pipe failures. And, as a result, more and more residents are opting to have a trenchless sewer pipe repair done on the lines. One of the techs recently received a call from a gentleman who has live in his home since the early 1980's and he has never had a sewer problem. Recently he did, and it was a serious back up that needed to be dealt with. The tech who took the call agree to do a video camera sewer inspection to see about fixing the problem.
Trenchless Sewer Pipe Lining Repair Arcadia CA
When he arrived and completed the sewer pipe inspection, he could see a large crack failure as a result of tree root penetration. The roots had impacted into the pipe and over time had begun to crack the pipe itself. After showing the results with the homeowner he agreed to have his whole 120 foot line rehabilitated with a pipe liner system. After it was all completed, which it only took one day to complete, the customer was very happy to not have to experience another sewer back up. Trenchless sewer pipe lining repair in Arcadia, CA
Quick Quote!
Get a Quick, Free Estimate!
Call Now
1-877-880-8125
or Fill Out The Form Below.
Name:
Email:
Phone:
Zip:
Sewer Lining
Hydro-Jetting
Camera Inspection
Other

Enter word above in this box:
Learn More!
Learn More About The Services You Can Get Using SewerRepairUSA.com!
Find Qualified Contractors!
Search For Contractors In Your Area.
How Much?
The #1 Question We Are Asked?
How Much Does It Cost?
Browse Recently Completed Jobs Below And See What Others Are Paying!
Copyright © 2013. All Rights Reserved.