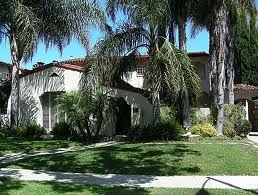 Trenchless Sewer Repair Los Angeles, CA
Contractor: Los Angeles TSR Trenchless Location: Los Angeles, CA Type: 69 Feet 4 Inch Cast Iron Pipe Cost: $6,250.00 - 7,250.00 Technology: Trenchless Sewer Repair
Have a sewer problem or need an estimate?
Call TSR Trenchless now at (877) 759-5082

View Full Contractor Profile Here: Sewer Repair Los Angeles
To Email This Contractor

The trenchless sewer repair technology is becoming more popular in Los Angeles, CA. As a matter of fact Trenchless Sewer Repair in Los Angeles is the most preferred method available, time and time again the customers call us for a trenchless sewer pipe repair solution for their Los Angeles Home that does not require digging. The day of digging up entire yards, or destroying mature landscaping just to repair a sewer pipe line here in Los Angeles, Ca are over. If you have choices and options wouldn't you seek out a Trenchless Sewer Repair Los Angeles first and foremost. Another big factor is the efficiency of the repair itself, outdated traditional methods usually can take up to a week to complete a simple residential sewer line repair. With proven trenchless sewer pipe repair technology the repair can be completed in as little as one day. So that means no down long term down time for you or your family. We understand how stressful a broken or busted sewer line can be, it is never any fun to have to deal with a backup problem. Most of the problems we see here in Los Angeles, Ca are caused by tree roots infestations. Tree roots can in fact harm or completely break your sewer line. The good news is trenchless sewer pipe repair is impervious to future roots problems.
Trenchless Sewer Repair Los Angeles
In Los Angeles, CA., there is trenchless sewer repair needed. A customer called us from the mid city area of Brentwood and she was having a hard time with her residential sewer line. Over the last 6 months she claimed to have to have hydrojetted on two separate occasions and it was only getting worse. The last time the toilet back up in here downstairs bathroom. After she paid to have her home cleaned up she contacted a tech to come and take a look at her problem. The tech agreed to run a sewer video camera down her line to see what was actually happening. He was able to see that tree roots were in fact the problem and they had cracked her sewer pipe line. After he shared his findings with the homeowner, she agreed to have the work done.
Sewer Pipe Lining Los Angeles, CA
The trenchless team in Los Angeles, CA., has been relining sewers for over 10 years and the techs have seen it all. Once the homeowner agreed the tech actually had enough inventory in his truck to start the work the very same day. He first had to hydro jet the sewer pipe to get it free of any debris and it also cleans the interior of the pipe thus preparing it for the liner, once the liner was inserted the tech allowed it to cure in place for 5 hours. After that the customer had a brand new, seamless pipe that roots cannot penetrate. The customer was very satisfied and agreed to recommend us to her family and friends.
Quick Quote!
Get a Quick, Free Estimate!
Call Now
1-877-880-8125
or Fill Out The Form Below.
Name:
Email:
Phone:
Zip:
Sewer Lining
Hydro-Jetting
Camera Inspection
Other

Enter word above in this box:
Learn More!
Learn More About The Services You Can Get Using SewerRepairUSA.com!
Find Qualified Contractors!
Search For Contractors In Your Area.
How Much?
The #1 Question We Are Asked?
How Much Does It Cost?
Browse Recently Completed Jobs Below And See What Others Are Paying!
Copyright © 2013. All Rights Reserved.