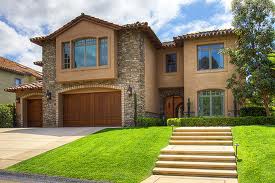 Trenchless Sewer Repair San Diego, CA
Contractor: San Diego's TSR Trenchless Company Location: San Diego, CA Type: 53 Feet 4 Inch Cast Iron Pipe Cost: $4,950.00 - 5,250.00 Technology: Trenchless Sewer Repair
Have a sewer problem or need an estimate?
Call TSR Trenchless now at (858) 212-0070

View Full Contractor Profile Here: Sewer Repair San Diego
To Email This Contractor

Trenchless Sewer Repair in San Diego performed by TSR Trenchless, a trenchless sewer replacement Contractor located in San Diego, Ca has been performing all types of trenchless sewer repair for over 8 years. This type of repair has been gaining popularity over the last five years, much so to the fact, it is now the number #1 trenchless sewer repair service offered in San Diego, Ca. The technicians are certified and trained to help diagnose any problems with your sewer line, whether its your home or business TSR Trenchless is the industry leader for Trenchless Sewer Repair in all communities in and around beautiful San Diego, Ca.
Trenchless Sewer Repair San Diego
In San Diego, CA., there is trenchless sewer repair needed. When a recent customer called in to discuss an ongoing problem with their residential sewer line the tech offered to do a FREE INSPECTION to better determine the cause of the ongoing problem. Nobody wants to have to deal with a faulty sewer line. Based on such, an appointment was set to inspect the inside of the 4 inch cast iron pipe. One more thing, the San Diego customer said they did not want to dig on her property as both her and her husband have invested heavily in mature landscaping and there are several large fruit trees in the front yard. When the tech arrived he agreed, the home was well manicured and there were several different types of lemon and lime tree in the front yard. He ran his trenchless sewer video camera in the line and there he was able to pinpoint the cause of the problem. There were tree roots at every connection in the sewer pipe lien and the interior of the line was starting to deteriorate which can cause even more problems.
Sewer Pipe Lining San Diego, CA
After sharing his findings and showing the customer the video he was able to work with his customers schedule and time frame to set up a repair date. When that time rolled around, the tech was able to fully rehabilitate over 50 feet of cracked cast iron pipe. The best thing about this job, according to the customer that not one single tree or plant were harmed. Her property was left in perfect shape and her sewer line was working perfectly. The customer agreed to have her new home line serviced with a hydro jetter to help keep it running smooth and clean. When it comes to homes or businesses in the greater San Diego area, call TSR Trenchless as the experts in 100% sewer pipeline rehabilitation.
Quick Quote!
Get a Quick, Free Estimate!
Call Now
1-877-880-8125
or Fill Out The Form Below.
Name:
Email:
Phone:
Zip:
Sewer Lining
Hydro-Jetting
Camera Inspection
Other

Enter word above in this box:
Learn More!
Learn More About The Services You Can Get Using SewerRepairUSA.com!
Find Qualified Contractors!
Search For Contractors In Your Area.
How Much?
The #1 Question We Are Asked?
How Much Does It Cost?
Browse Recently Completed Jobs Below And See What Others Are Paying!
Copyright © 2013. All Rights Reserved.