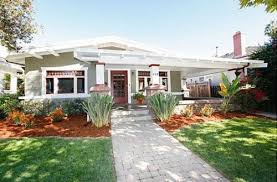 Trenchless Sewer Replacement San Jose, CA
Contractor: Freedom Underground Location: San Jose, CA Type: 63 Feet of 4 Inch Sewer Pipe Cost: $4,250 - $4,870 Technology: Trenchless Sewer Replacement
Have a sewer problem or need an estimate?
Call TSR Trenchless now at (858) 212-0070

View Full Contractor Profile Here: Sewer Repair San Diego
To Email This Contractor

This trenchless sewer replacement Contractor in San Jose, CA. is experiencing high call volume this year. The weather is quite lovely in San Jose, but there is still the need for sewer repair mainly due to root intrusion.. Roots are attracted to even the slightest leak in a sewer pipe that can happen due to corrosion or joint separation. The great thing about San Jose Trenchless Sewer Replacement is the new pipe will have no joints and is made of a futuristic material called HDPE. This flexible pipe is 100% corrosion resistant and will flex with ground settling, not crack like older cast iron sewer pipes. No joints or cracks means not roots. And the Trenchless Sewer Replacement method done by this Contractor comes with a 50 Year Warranty against failure.
Trenchless Sewer Replacement in San Jose
This San Jose Trenchless Contractor can solve all of your sewer pipe problems in San Jose, CA for good Old houses are known to have bad sewer lines. If the house is on a sewer line, the owner of the home is responsible for the sewer pipe from the house all of the way to the street. That could be costly and messy if you need dig up the pipe and replace it. Typically, a camera inspection will be done to detect the damages within the pipe system. You could rent one for about $150, but it really takes a skilled technician to truly understand what is going on. Some technicians will wave the camera inspection fee when you have hired them for the job. This Sewer Replacement Contractor is one of them. Sewer lines are most commonly made out of clay, cast iron, or plastic. Old cast iron pipes corrode and clay pipes are most penetrated through root damage. Now, in the 1980s, plastic pipes became very popular because of its durability. But plastic pipes can be crushed and destroyed as well. Old homes in SJ are simply going to experience sewer problems, there is no way around it. It would be wise to call this trenchless Contractor and get an estimate today if you are having sewer problems in the San Jose area. You will find it worth your while.
Replacing A Sewer Pipe in San Jose, CA
In the city of San Jose, CA., this trenchless sewer contractor has been busy to say the least. A technician just finished a job where the homeowner needed their cast iron sewer pipe replaced. In older homes, cast iron pipes are common and most often corroded. If you own a home these days, it would be recommended to install a new HDPE sewer pipe so you're sewer problems will be solved for good. Trenchless sewer replacement in San Jose is automatically done with this new type of pipe. The process is very cool, as the new pipe is pulled into place through one small access point without disturbing any part of your property. This San Jose Trenchless Sewer Replacement Contractor says neighbors frequently come out to watch in amazement how fast the new pipe is installed, no shovel or backhoe required.
Quick Quote!
Get a Quick, Free Estimate!
Call Now
1-877-880-8125
or Fill Out The Form Below.
Name:
Email:
Phone:
Zip:
Sewer Lining
Hydro-Jetting
Camera Inspection
Other

Enter word above in this box:
Learn More!
Learn More About The Services You Can Get Using SewerRepairUSA.com!
Find Qualified Contractors!
Search For Contractors In Your Area.
How Much?
The #1 Question We Are Asked?
How Much Does It Cost?
Browse Recently Completed Jobs Below And See What Others Are Paying!
Copyright © 2013. All Rights Reserved.