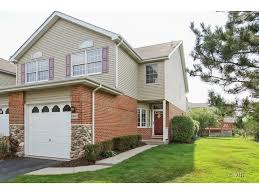 Trenchless Sewer Pipe Lining Oak Lawn, IL
Contractor: American Trenchless Technologies Location: Oak Lawn, IL Type: 87 Feet of 4 inch Residential Sewer Pipe Cost: $9,455.00 Technology: Trenchless Sewer Pipe Lining
Have a sewer problem or need an estimate?
Call American Trenchless Technologies now at (815) 827-6647

View Full Contractor Profile Here: Sewer Repair Chicago
To Email This Contractor

Trenchless sewer pipe lining repair in Oak Lawn, IL one of the more popular types of sewer repair technologies, if not the most popular. More and more residents of Chicago and Oak Lawn request a trenchless sewer pipe lining request nowadays than five years ago. It would appear that the word is out, and it makes perfect sense, why you want to dig up or excavate you residential sewer pipes when you can rehabilitate them back to a better than new condition? The techs put the needs of the customer first and in doing so the proper investment was made into owning the right trenchless equipment so the technicians could offer you, the customer the latest in no dig trenchless sewer pipe lining. It not only saves you money, which we all love to save money, but just as important it save you a tremendous amount of time. In most residential applications a traditional excavate repair can take approx 3 days to get your sewer back to a working condition, however, with the trenchless sewer pipe lining system your sewer can be back up in about one day's time. In most cases, the techs start in the morning and you will have you sewer back up and running by nightfall. How awesome is that? How awesome is it that you can a fully 100% guaranteed better than brand new sewer in less than a day? The best part is no more backups!
Trenchless Sewer Pipe Lining Oak Lawn
Sewer pipe repair in Oak Lawn, IL is the first choice by the good residents of Chicago. Recently a tech took a call from a customer who was sick and tired of having to constantly clear their sewer line. What started out a few years ago as an occasional problem had turn out to be a 4 or 5 time a year event. When the customer contacted the tech, she was at her wits end and wanted a trenchless sewer pipe lining. She put off repairing her sewer line because her sewer line ran underneath her customer installed paver driveway. The repair cost alone to fix her driveway would off been too much. She was very happy to hear about Oak Lawn trenchless sewer pipe lining. The tech agreed to do an inspection and set up an appointment that worked with the customers schedule.
Trenchless Sewer Pipe Lining Repair Oak Lawn, IL
When the tech arrived he ran the sewer video camera down the line and within the first five minutes could see cracks in the sewer pipe and roots in the line. He showed the customer and she was not surprised at all. She asked how soon the repair could be completed, the good news is our trucks come equipped with enough inventory to do most residential home sewers. This customer had approx 90 feet and she was glad the tech could start the lining work the same day. When it was all said and done she could see an instant difference with how her toilet flushed. She was very happy with Trenchless sewer pipe lining repair in Oak Lawn, IL.
Quick Quote!
Get a Quick, Free Estimate!
Call Now
1-877-880-8125
or Fill Out The Form Below.
Name:
Email:
Phone:
Zip:
Sewer Lining
Hydro-Jetting
Camera Inspection
Other

Enter word above in this box:
Learn More!
Learn More About The Services You Can Get Using SewerRepairUSA.com!
Find Qualified Contractors!
Search For Contractors In Your Area.
How Much?
The #1 Question We Are Asked?
How Much Does It Cost?
Browse Recently Completed Jobs Below And See What Others Are Paying!
Copyright © 2013. All Rights Reserved.