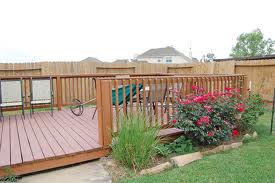 Trenchless Sewer Pipe Replacement Katy, TX.
Contractor: Texas Trenchless Location:Katy, TX Type: 78 Feet Pipe Lining Cost:$7,850.00 - $8,850.00 Technology: Sewer Pipe Lining
Have a sewer problem or need an estimate?
Call Texas Trenchless now at (877) 955-4030

View Full Contractor Profile Here: Sewer Repair Texas
To Email This Contractor

Trenchless sewer pipe replacement in Katy, TX has seen an increase over the last couple of years. Once a new technology like, trenchless sewer pipe replacement takes off in Katy then you could expect to see everyone requesting this new, no digging sewer repair service. Sewer pipe repair and replacement has always kept the technicians very busy, however with the trenchless repair it has now become the most requested sewer pipe replacement in Katy, TX.
Sewer Pipe Replacement Katy, TX
In servicing customers the goal with the techs is to provide the best service possible, with trenchless sewer pipe replacement the customers save money, save time and receive a better and longer warranty than with traditional repair, one more thing, the techs do not need to dig up your sewer pipe to fix it. So it is easy to see why customers in Katy, TX love this new technology. Case in point, a customer called one of the technicians and the customer was an elderly man. He had been experiencing ongoing sewer problems for quite some time now. He had been fed up and heard about this new trenchless sewer pipe replacement and wanted to know if he was a candidate. He told the tech that digging was not an option as he had a large custom deck on the front of his property and that tearing it up was not an option. Over the years he had learned to pay the money for maintenance work to help keep his sewer line clear, however, when the rains were heavy his sewer would back up into his basement bathroom. Upon hearing all this the tech agreed to go and visit the customer and inspect the line.
Katy, TX Trenchless Sewer Pipe Replacement
When the tech arrived, he could tell immediately that the customers large deck prevented anyone from digging up the sewer, unless of course they removed the decking which the customer did not want to do. So the tech ran his sewer video camera down the line and he could see that the cast iron line did have roots. He told the customer that he was still a good candidate for the trenchless sewer pipe replacement. The customer was very happy to have the repair done and not disrupt his front deck. Call Texas Trenchless today if you want to find out if you are a candidate for trenchless sewer pipe replacement in Katy, TX.
Quick Quote!
Get a Quick, Free Estimate!
Call Now
1-877-880-8125
or Fill Out The Form Below.
Name:
Email:
Phone:
Zip:
Sewer Lining
Hydro-Jetting
Camera Inspection
Other

Enter word above in this box:
Learn More!
Learn More About The Services You Can Get Using SewerRepairUSA.com!
Find Qualified Contractors!
Search For Contractors In Your Area.
How Much?
The #1 Question We Are Asked?
How Much Does It Cost?
Browse Recently Completed Jobs Below And See What Others Are Paying!
Copyright © 2013. All Rights Reserved.