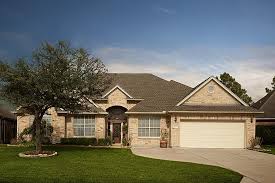 Sewer Pipe Replacement Pearland, TX.
Contractor: Texas Trenchless Location: Pearland, TX Type: 62 Feet Pipe Lining Cost:$$6,250.00 - $6,850.00 Technology: Sewer Pipe Lining
Have a sewer problem or need an estimate?
Call Texas Trenchless now at (877) 955-4030

View Full Contractor Profile Here: Sewer Repair Texas
To Email This Contractor

In the great city of Pearland TX, there is no shortage of sewer pipe replacement needs. Today, more and more customers call in and ask about trenchless sewer line replacement as this does not require digging or excavating your property like traditional sewer replacement does. By offering a trenchless sewer pipe replacement in the Pearland, TX area the customers tell us how happy they are to have used Texas Trenchless. Most customers will end up telling a friend or family member after using this kind of service. Afterall, you too can have a beautiful brand new sewer in about one day's time, it costs less and comes with a better warranty.
Sewer Pipe Replacement Pearland, TX
When the tech takes a trenchless sewer pipe replacement call, the first thing they want to do is to set up a FREE estimate. This way the technician gets an opportunity to run a sewer camera video down inside the affected pipe to get a first hand look at the problem. The goal is to save the customers time and money and by offering a inside the pipe diagnosis is a great way to do so. There is no guess work in a sewer video camera. The tech needs to determine the extent of damage and the reason why the pipe is damaged. In most cases it can be a build up of tree roots inside the pipe or the pipe can be unsettled and have a disconnection. Either of these issues can cause a backup of raw sewage back into your home. With the trenchless sewer pipe liners an epoxy resin is used and once the resin has harden then the pipe becomes virtually indestructible, especially to any type of tree roots.
Pearland, TX Trenchless Sewer Pipe Replacement
Trenchless sewer pipe replacement in Pearland, TX is the passion the techs have for fixing and repairing pipe. If you have a problem or would like an estimate for repair then call one of the expert technicians at Texas Trenchless, they are standing by to take your call.
Quick Quote!
Get a Quick, Free Estimate!
Call Now
1-877-880-8125
or Fill Out The Form Below.
Name:
Email:
Phone:
Zip:
Sewer Lining
Hydro-Jetting
Camera Inspection
Other

Enter word above in this box:
Learn More!
Learn More About The Services You Can Get Using SewerRepairUSA.com!
Find Qualified Contractors!
Search For Contractors In Your Area.
How Much?
The #1 Question We Are Asked?
How Much Does It Cost?
Browse Recently Completed Jobs Below And See What Others Are Paying!
Copyright © 2013. All Rights Reserved.