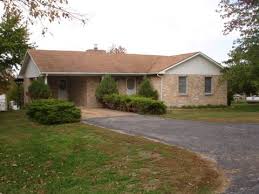 Trenchless Sewer Pipe Repair Houston, TX.
Contractor: Texas Trenchless Location:Houston, TX Type: 58 Feet Pipe Lining Cost:$5,850.00 - $6,650.00 Technology: Sewer Pipe Lining
Have a sewer problem or need an estimate?
Call Texas Trenchless now at (877) 955-4030

View Full Contractor Profile Here: Sewer Repair Texas
To Email This Contractor

In the great city of Houston, TX, trenchless sewer pipe repair is the number 1 most requested type of sewer repair. The days of having to dig up a yard or your property just to be able to repair your sewer line are gone. Most customers nowadays would never choose to excavate if given a choice between trenchless sewer pipe repair and tearing up your yard. Moreover, did you know that trenchless sewer pipe repair costs less and comes with a better and longer warranty than traditional repair? Calls come in all the time and the techs who take them are always able to help answer questions. Also, the technicians will agree to do a trenchless video inspection too, if need be.
Trenchless Sewer Pipe Repair Houston, TX
In the Houston, TX area customers who prefer trenchless sewer pipe repair will often times recommend their family and friends. A technician who took a call from a customer had agreed to do a sewer camera video inspection to see if she was eligible for this type of trenchless repair. The tech informed his customer that they had approx 60 feet of sewer pipe line to rehabilitate and that she was in fact a good candidate to have the work done. She was very happy and when the time came to do the work when the technician showed up the customer had two neighbors and her adult son there to watch it all go down. Once he started to line the affected sewer line he felt as if he was doing a class as they all had a lot of questions. By the time he was done fixing and had successfully lined the sewer pipe both neighbors and the adult son were so impressed that all three had signed up to get their home sewers relined too.
Houston, TX Trenchless Sewer Pipe Replacement
Everyone had decided to get the new liners installed on their property as a precaution so as to take advantage of the lifetime warranty. At the end of the day, the tech showed up to do one trenchless sewer liner repair but ended up doing three more jobs out of it. When the good people of Houston, TX want to save money and get a better product like, with trenchless sewer pipe repair they literally line up!
Quick Quote!
Get a Quick, Free Estimate!
Call Now
1-877-880-8125
or Fill Out The Form Below.
Name:
Email:
Phone:
Zip:
Sewer Lining
Hydro-Jetting
Camera Inspection
Other

Enter word above in this box:
Learn More!
Learn More About The Services You Can Get Using SewerRepairUSA.com!
Find Qualified Contractors!
Search For Contractors In Your Area.
How Much?
The #1 Question We Are Asked?
How Much Does It Cost?
Browse Recently Completed Jobs Below And See What Others Are Paying!
Copyright © 2013. All Rights Reserved.