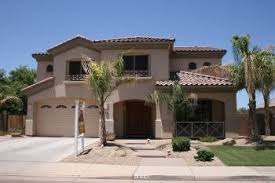 Trenchless Sewer Line Replacement Chandler, AZ
Contractor: Twin Plumbing of AZ Location: Chandler, AZ Type: 52 Feet 4 Inch Cast Iron Sewer Line Replacement Cost: $4,975.00 - 5,225.00 Technology: Trenchless Sewer Line Replacement
Have a sewer problem or need an estimate?
Call Legendary Home Services of AZ now at (877) 908-3156

View Full Contractor Profile Here: Sewer Repair Arizona
To Email This Contractor

Trenchless sewer line replacement in Chandler, AZ is the most desirable and best type of sewer repair being offered today. Over the last couple of years trenchless sewer line replacement has steadily replaced the need of doing a traditional or excavating your sewer line. It's simple, customers just do not want to dig up their property if they don't have to dig. With diggin you have many costs associated with the repair. If you excavate or tear up a driveway, sidewalk, porch or any other area you will need to pay the costs to replace it. That is when the costs really start to add up. It's bad enough have a large truck on your property digging up the dirt and in some cases trees or mature landscaping, but you still need to have it all put back together when the actual repair is finished. So, its easy to see why most customer have an aversion to this type of unsightly repair. one of the first thing Chander customer tell the technicians is thank goodness for trenchless sewer line replacement. You get the repair work done in about a day's time and it cost the same or in some cases less. The best or most reassuring aspect has to be the LIFETIME WARRANTY that comes with the trenchless sewer repair liner system. Once it is installed you do not need to worry about it anymore.
Trenchless Sewer Line Replacement Chandler
Trenchless Pipe Repair Chandler, AZ iis the most requested repair method by the customers. Recently a customer called in and wanted to speak with a tech because she recently experienced a back up of raw sewage in her home. She had a local plumber come out and tell her she would need to tear out the mature landscaping in her front yard so they could repair the broken pipe. After hearing that, she decided to call a trenchless technician and have them come out and provide an estimate. When the tech arrived at the home and conducted the sewer camera video inspection he assured the home she was an ideal candidate for trenchless sewer replacement in Chandler AZ, the solution and digging up her mature landscaping would not be necessary.
Sewer Pipe Lining Chandler, AZ
The tech made an appointment to install a trenchless liner in her broken and cracked sewer pipe line. The whole process only took a day and half and the customer was very happy with work. She got what she wanted, a brand new rehabilitated sewer and her mature landscaping remained intact. That is the great thing about trenchless sewer replacement here in Chandler, the customers absolutely love it!
Quick Quote!
Get a Quick, Free Estimate!
Call Now
1-877-880-8125
or Fill Out The Form Below.
Name:
Email:
Phone:
Zip:
Sewer Lining
Hydro-Jetting
Camera Inspection
Other

Enter word above in this box:
Learn More!
Learn More About The Services You Can Get Using SewerRepairUSA.com!
Find Qualified Contractors!
Search For Contractors In Your Area.
How Much?
The #1 Question We Are Asked?
How Much Does It Cost?
Browse Recently Completed Jobs Below And See What Others Are Paying!
Copyright © 2013. All Rights Reserved.