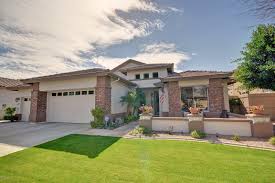 Trenchless Sewer Line Replacement Tempe, AZ
Contractor: Twin Plumbing of AZ Location: Tempe, AZ Type: 81 Feet 4 Inch Sewer Line Replacement Cost $8,235.00 - 8,490.00 Technology: Trenchless Sewer Line Replacement
Have a sewer problem or need an estimate?
Call Legendary Home Services of AZ now at (877) 908-3156

View Full Contractor Profile Here: Sewer Repair Arizona
To Email This Contractor

Tempe, AZ is in growing demand for trenchless sewer line replacement. The more known it becomes the more it is being demanded. Trenchless sewer line replacement is becoming so popular because of how efficient the technology behind it is. It essentially allows the part of digging and tearing up of yards and lawns, or wherever the sewer lines lie under, to be avoided. And because trenchless can skip the digging aspect of sewer repair, it attracts a lot of customers. Most people who have sewer problems are very hesitant to have their yards dug up to fix the problem. Typical sewer repair requires the yard to be dug up, which leaves a mess and a headache behind for the homeowner. With trenchless that mess and headache is no more. The trick is the CIPP, cured-in-place-pipe, which is installed through the small entrance of the sewer line. With this method, trenchless sewer repair bypasses digging all together.
Trenchless Sewer Line Replacement Tempe
Trenchless Pipe Repair in Tempe, AZ is always the preferred method, regardless of what you may hear. The excavation method is costly and takes more time to complete than with the trenchless sewer repair option. Moreover, with the traditional repair you don't get the same lifetime warranty you do with a trenchless sewer pipe liner. With the traditional approach you may get a 10 year warranty. So when you compare the facts, time of repair, warranty and out of pocket costs, trenchless sewer replacement here in Tempe is hands down the best method of repair.
Sewer Pipe Lining Tempe, AZ
A customer called us and he wanted to add an addition to his home, but before he wanted to get this down he needed an trenchless sewer camera report. When the tech showed up and ran the camera down the line he noticed offset and roots in the pipe, although the customer hasn't really had an difficulties with the line he opted to have his sewer line relined with a trenchless sewer pipe repair. This way he could build his home addition with a peace of mind that his sewer pipe will last as long as his home. the great news about trenchless sewer pipe replacement is that it is, safe, reliable and cost effective. Call a tech today and see about getting a FREE ESTIMATE for repair.
Quick Quote!
Get a Quick, Free Estimate!
Call Now
1-877-880-8125
or Fill Out The Form Below.
Name:
Email:
Phone:
Zip:
Sewer Lining
Hydro-Jetting
Camera Inspection
Other

Enter word above in this box:
Learn More!
Learn More About The Services You Can Get Using SewerRepairUSA.com!
Find Qualified Contractors!
Search For Contractors In Your Area.
How Much?
The #1 Question We Are Asked?
How Much Does It Cost?
Browse Recently Completed Jobs Below And See What Others Are Paying!
Copyright © 2013. All Rights Reserved.