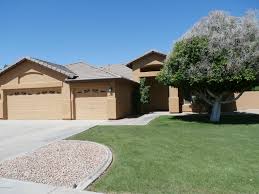 Trenchless Sewer Line Replacement Glendale, AZ
Contractor: Twin Plumbing of AZ Location: Glendale, AZ Type: 61 Feet 4 Inch Cast Iron Sewer Line Replacement. Cost $6,185.00 - 6,395.00 Technology: Trenchless Sewer Line Replacement
Have a sewer problem or need an estimate?
Call Legendary Home Services of AZ now at (877) 908-3156

View Full Contractor Profile Here: Sewer Repair Arizona
To Email This Contractor

Glendale, AZ trenchless sewer line replacement is a non digging or no excavating approach to repairing your sewer main line. With trenchless sewer line repair one could expect a more efficient repair and one that should be completed in a shorter time frame. The popularity being seen today, especially here in Glendale, customers are looking for an alternative to a laborious traditional approach. Moreover, the cost associated with a traditional repair vs. a trenchless repair is something everyone should be looked into. You will find in most cases, the trenchless sewer pipe repair can be less than the traditional repair. In many cases you must take into consideration the cost to repair the things destroyed by excavation, like, a sidewalk or a driveway. These costs must be take into consideration when comparing the true cost for each sewer repair technique. At the end of the day, you will typically find trenchless sewer line replacement is both more cost effective and more timely with the repair itself. It also, should be noted one of the most important decisions has to do with the LIFETIME W WARRANTY associated with today's trenchless sewer repair. So if you are experiencing difficulties or your sewer line is backing up you may want to do what so many other customers from Chandler do, and that is to get a FREE ESTIMATE for trenchless sewer line repair.
Trenchless Sewer Line Replacement Glendale
Trenchless Pipe Repair Glendale, AZ is a type of repair should be considered if you need to have a sewer pipe repair. Saves you time and money, and has a better warranty than traditional repair. The average customer will typically select or choose to do the trenchless repair option. Based on all the above info the technicians tell us this is the main reason do its popularity. For instance, perhaps this scenario may apply to you. A customer called in and she had been experiencing an ongoing back up with her sewer pipe. She chose to put off the costly repair because the sewer pipe ran under her driveway, and she had just installed customer interlocking pavers. So instead of having to dig up the pavers and try and replace so they match this customer decided to have her sewer line hydro jetted every time her sewer backed up.
Sewer Pipe Lining Glendale, AZ
Turns out when the tech went out and ran a trenchless sewer camera down her sewer line sure enough he did see cracks and some tree roots. The good news was that the customers sewer pipe line was a great candidate for a trenchless repair. And, the tech did not even need to tear up or disrupt the customer's driveway pavers. So at the end of the day, this customer receive a better than brand new rehabilitated trenchless sewer line replacement. If you have a problem with your sewer line or want a free estimate then call a tech today!
Quick Quote!
Get a Quick, Free Estimate!
Call Now
1-877-880-8125
or Fill Out The Form Below.
Name:
Email:
Phone:
Zip:
Sewer Lining
Hydro-Jetting
Camera Inspection
Other

Enter word above in this box:
Learn More!
Learn More About The Services You Can Get Using SewerRepairUSA.com!
Find Qualified Contractors!
Search For Contractors In Your Area.
How Much?
The #1 Question We Are Asked?
How Much Does It Cost?
Browse Recently Completed Jobs Below And See What Others Are Paying!
Copyright © 2013. All Rights Reserved.