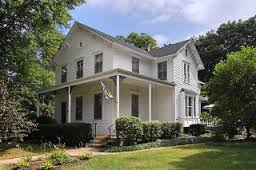 Trenchless Sewer Pipe Lining Arlington Heights, IL
Contractor: American Trenchless Technologies Location: Arlington Heights, IL Type: 74 Feet of 4 inch Residential Sewer Pipe Cost: $8,305.00 Technology: Trenchless Sewer Pipe Lining
Have a sewer problem or need an estimate?
Call American Trenchless Technologies now at (815) 827-6647

View Full Contractor Profile Here: Sewer Repair Chicago
To Email This Contractor

Arlington Heights trenchless sewer pipe lining repair just happens to be what the good residents of this wonderful Chicago suburb ask for. Over the last 2-3 years the techs have noticed an explosion in customer learning about all things trenchless sewer pipe lining repair. And, everybody wants it, the only problem is if you happen to call during our busy season you may need to wait a week or two before a trenchless sewer pipe lining can be performed at your residence. Its nice to see that the customers understand the clear cut benefits of the trenchless method. The tech who may actually take your call, may say, "why dig if you don't have to"? Of course the number one problems with sewer problems in Arlington Heights are the tree roots inside of the sewer pipes. A lot of the pipes her are cast iron or clay, and once tree roots begin to penetrate them, its usually all down hill. You see every time you flush your sewer system you are actually watering the tree roots, this is why tree roots naturally go toward a watering source. And, from here, with the constant watering they will grow and grown until they crack your sewer pipes. Once this happens you are set up for a potential disaster.
Trenchless Sewer Pipe Lining Arlington Heights
Of course the disaster is a raw sewage backup into your home. Your beautiful home in Arlington Heights. Is there anything worse than a raw sewage backup into your home? This was the case with a recent customer, he has several large Ash trees on his property and he needed to have his sewer inspected. He thought for sure the problems he was having were brought on by tree root penetration. So, naturally he called requested a technician to come to his home and do a sewer camera inspection so he could see first hand. When the tech arrived he was able to gain access through a front yard clean out and ran his camera. According to the tech, he only got about 25 feet from the house before tree roots were preventing his camera from going all the way to the city's sewer. the tech showed the customer the video and he agreed to do the repair.
Trenchless Sewer Pipe Lining Repair Arlington Heights, IL
Before the repair could begin the tech had to clean the interior of the pipe and rid if from the heavy roots build up. He used a 'hydro jetter', this awesome piece of equipment can cut the roots out with water as it jets at 4,000 psi. The tech will tell you at that pressure he can clean just about any residential sewer pipe. After he completely removed the roots it was time to install the resin epoxy liner to not only line the interior of the pipes, but to also, seal out any future roots penetrations. Once the liner was completed and the customer could see the work complete and how clean and clear his line was he was very happy with Trenchless sewer pipe lining repair in Arlington Heights, IL.
Quick Quote!
Get a Quick, Free Estimate!
Call Now
1-877-880-8125
or Fill Out The Form Below.
Name:
Email:
Phone:
Zip:
Sewer Lining
Hydro-Jetting
Camera Inspection
Other

Enter word above in this box:
Learn More!
Learn More About The Services You Can Get Using SewerRepairUSA.com!
Find Qualified Contractors!
Search For Contractors In Your Area.
How Much?
The #1 Question We Are Asked?
How Much Does It Cost?
Browse Recently Completed Jobs Below And See What Others Are Paying!
Copyright © 2013. All Rights Reserved.