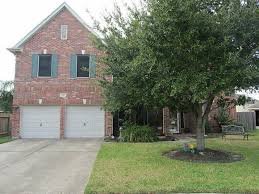 Trenchless Pipe Repair Pasadena, TX.
Contractor: Texas Trenchless Location:Pasadena, TX Type: 114 Feet Pipe Lining Cost:$10,850.00 - $11,650.00 Technology: Sewer Pipe Lining
Have a sewer problem or need an estimate?
Call Texas Trenchless now at (877) 955-4030

View Full Contractor Profile Here: Sewer Repair Texas
To Email This Contractor

Pasadena, TX and trenchless pipe repair go synonymous with one another. Well, the technicians will probably tell you that. Based on the popularity of trenchless sewer pipe repair in Pasadena, TX seems to be what the people want. The fact remains, trenchless sewer pipe repair requires little or no digging and it cost less. Also, it saves you time and it comes with a longer warranty than putting pipe back into the ground. When a customer calls and immediately asks about trenchless pipe repair it is understood this customer is serious about pipe repair.
Trenchless Pipe Repair Pasadena, TX
This customer had an ongoing issue with his property and just could not bring himself to fully repair and rehabilitate his sewer line in his yard. This kind of repair was problematic for him as he has mature trees on his property and to fully rehabilitate the line would mean cutting down the large shade trees. Over the last couple of year's this customer had to have his lined cleared from tree roots, he said it started out as a once a year thing, then he had to have it done every 6 months. A customer that did not know anything about trenchless pipe repair until he decided to do some research online. When he did call, the technician said the first thing he asked was, "Doya'll do trenchless pipe repairs when you have tree roots"? Of course the answer is, yes, and as far as tree roots goes, this is the number one problem faced in the Pasadena/Houston, TX area. So, the tech set up a visit to go and see the sewer pipe with a video sewer camera. He was able to determine that the customer did in fact have a big tree root problem and it was starting to break down his cast iron pipes.
Pasadena, TX Trenchless Sewer Pipe Replacement
When the tech told the customer that although he had a tree root problem, fixing his sewer with a trenchless pipe repair solution would not be a problem. The customer was very happy to know he would not have to remove his large shade trees. With trenchless pipe repair you are able to fix pipes that you would not normally want to fix. And, the customers save money and time by having this new technology performed.
Quick Quote!
Get a Quick, Free Estimate!
Call Now
1-877-880-8125
or Fill Out The Form Below.
Name:
Email:
Phone:
Zip:
Sewer Lining
Hydro-Jetting
Camera Inspection
Other

Enter word above in this box:
Learn More!
Learn More About The Services You Can Get Using SewerRepairUSA.com!
Find Qualified Contractors!
Search For Contractors In Your Area.
How Much?
The #1 Question We Are Asked?
How Much Does It Cost?
Browse Recently Completed Jobs Below And See What Others Are Paying!
Copyright © 2013. All Rights Reserved.