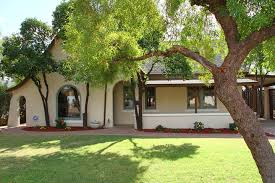 Trenchless Sewer Line Replacement Phoenix, AZ
Contractor: Twin Plumbing of AZ Location: Phoenix, AZ Type: 76 Feet 4 Inch Sewer Line Replacement.. Cost $7,899.00 - 8,190.00 Technology: Trenchless Sewer Line Replacement
Have a sewer problem or need an estimate?
Call Legendary Home Services of AZ now at (877) 908-3156

View Full Contractor Profile Here: Sewer Repair Arizona
To Email This Contractor

Phoenix, AZ is a place that trenchless sewer line replacement takes place all of the time. The types of trenchless sewer line replacement that is typically offered is pipe lining and pipe bursting. Pipe lining consists of installing a pipe liner called a CIPP, a cured-in-place-pipe. This CIPP is a flexible tube coated with resin that is blown or pulled into the damaged pipe and inflated, and within a few hours the resin hardens resulting in a pipe within a pipe. These methods are much more durable than the pre existing ones used years ago, built under houses. Many homeowners understand that problems with their sewer lines are inevitable, but most don't know that these problems can be easily resolved and without any digging of their yards or lawns. Trenchless allows for a mess free resolution, while at the same time giving much more reliability and durability. Once you experience the relief of trenchless, you never go back!
Trenchless Sewer Lining Phoenix
Trenchless pipe lining is in growing demand in Phoenix, AZ. A recent customer was experiencing a flooding in her yard. She happened to give the trenchless group in Phoenix a call and a tech was sent out within 24 hours to do a free video camera inspection. Once the inspection was done, he was able to confirm what the problem was. It just so happened that there was an intrusion of tree roots puncturing the main pipe line and causing leakage upwards through the soil, while contaminating her water. She realized that this was an urgent matter and needed to be fixed as soon as possible. Well, the tech gave her a free quote after the free video camera inspection, and explained the process of what needed to be done to get to a resolution. Once the lady had been explained everything, she was so happy to find out that there was no digging up of her property that needed to be done. She couldn't believe that the price would be so low, and that everything would be done so quickly. After she agreed to go trenchless, all of her sewer problems were repaired within 48 hours, and she was left with a LIFETIME warranty to guarantee the quality and durability of trenchless sewer line replacement technology.
Sewer Pipe Lining Phoenix, AZ
The trenchless pipe repair system is ahead of its time. It takes the flaws of older pipes and diminishes them within hours of work. Standard pipe repair is a very big hassle and headache to homeowners. Trenchless technology has taken that headache away with cheap, efficient, durable, and reliable pipe repair methods. You can say goodbye to your sewer problems! There is no easier way to resolve the many issues that older pipe liners have. If you are experiencing or suspecting problems with your sewer system, then give us a call and see if we can come out and give you a free video camera inspection, as well as a free estimate!
Quick Quote!
Get a Quick, Free Estimate!
Call Now
1-877-880-8125
or Fill Out The Form Below.
Name:
Email:
Phone:
Zip:
Sewer Lining
Hydro-Jetting
Camera Inspection
Other

Enter word above in this box:
Learn More!
Learn More About The Services You Can Get Using SewerRepairUSA.com!
Find Qualified Contractors!
Search For Contractors In Your Area.
How Much?
The #1 Question We Are Asked?
How Much Does It Cost?
Browse Recently Completed Jobs Below And See What Others Are Paying!
Copyright © 2013. All Rights Reserved.