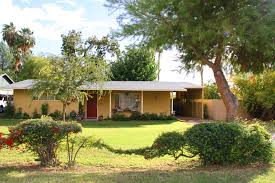 Trenchless Sewer Pipe Lining Phoenix, AZ
Contractor: Twin Plumbing of AZ Location: Phoenix, AZ Type: 62 Feet 4 Inch Sewer Pipe, cast iron, broken. Cost 6,290.00 - $6500.00 Technology: Trenchless Sewer Repair - Pipe Lining
Have a sewer problem or need an estimate?
Call Legendary Home Services of AZ now at (877) 908-3156

View Full Contractor Profile Here: Sewer Repair Arizona
To Email This Contractor

Phoenix, AZ trenchless pipe repair is becoming more familiar with trenchless technology. Trenchless work is being demanded more and more every day out in Phoenix. When people have suspect problems with their sewer lines, they give the trenchless sewer pipe lining in Phoenix a call to come out and do a free video camera inspection. After the camera inspection that does not require any digging to do, the tech is able to find the problem with ease. Once the problem is discovered and confirmed, the tech gives a free quote which most customers are happy with. With trenchless, the tech replaces the old pipe that is causing all the problems and replaces it with a CIPP, a cured-in-place-pipe, that is extremely durable and gets rid of most problems sewer lines have. It also comes with a LIFETIME warranty to assure confidence in their work. The main thing people are pleased with when it comes to trenchless is that it doesn't require digging up of the yard. It gets rid of that headache all together, because all trenchless work is done directly through the valve entrance of the sewer line.
Trenchless Sewer Lining Phoenix
Trenchless pipe lining in Phoenix, AZ is rapidly growing. A customer in Phoenix AZ, gave the trenchless sewer pipe lining team a call for a problem he was having. It turned out that the customer was experiencing clogging within the sewer lines. His house was on a street lined with oak trees, and didn't want the hassle of digging up his front yard, although he knew it was most likely inevitable since his house was built in the 1970's and the sewer lines were going to cause problems. Not only can trenchless save the customers a chunk of money from their wallet, but traditional methods can be disruptive, displacing landscaping, but even forcing homeowners to dig up places such as driveways or even garages if the lines run beneath them.
Sewer Pipe Lining Phoenix, AZ
The sewer pipe lining in Phoenix has reduced worry and stress of homeowners all around the city. People are living in beautiful houses, but they worry about the inevitable problems their sewer will have, being built many years ago. People are aware that the sewer lines are the heart of their home, because it is responsible for the majority of the necessities to run properly. Homeowners are responsible for their sewer and its connection to the main sewer lines, so they understand their responsibility and the importance to upkeep their sewer lines. Maintaining a healthy sewer line is necessary for all homeowners, so if you suspect a problem with your pipes, and reside in the Phoenix, AZ area, give us a call and see if we can give you a free video camera inspection and quote.
Quick Quote!
Get a Quick, Free Estimate!
Call Now
1-877-880-8125
or Fill Out The Form Below.
Name:
Email:
Phone:
Zip:
Sewer Lining
Hydro-Jetting
Camera Inspection
Other

Enter word above in this box:
Learn More!
Learn More About The Services You Can Get Using SewerRepairUSA.com!
Find Qualified Contractors!
Search For Contractors In Your Area.
How Much?
The #1 Question We Are Asked?
How Much Does It Cost?
Browse Recently Completed Jobs Below And See What Others Are Paying!
Copyright © 2013. All Rights Reserved.