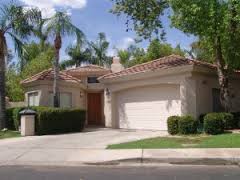 Trenchless Sewer Line Replacement Scottsdale, AZ
Contractor: Twin Plumbing of AZ Location: Scottsdale, AZ Type: 86 Feet 4 Inch Cast Iron Sewer Line Replacement Cost$8,885.00 - 8,995.00 Technology: Trenchless Sewer Line Replacement
Have a sewer problem or need an estimate?
Call Legendary Home Services of AZ now at (877) 908-3156

View Full Contractor Profile Here: Sewer Repair Arizona
To Email This Contractor

With trenchless sewer line replacement in Scottsdale you know you are getting a service that does not dig up or excavate your entire yard. This is a good and preferred thing as most of all of our clients do not want to dig up their yard or property and by offering a trenchless sewer line replacement service this is your best alternative. Customers who call in request this service by and that is something that has become more and more noticeable. Gone are the days of weeks long excavation repairs and expensive and costly rehab projects. You want a fully operational and dependable sewer line so why dig it up if you do not have too? That is the question techs get asked all the time so if you would like to learn more or would like a free estimate then give a tech a call today and let them help you out. In most cases a trenchless sewer line replacement can be accomplished in about a day or sometimes two, and its just as affordable or costs less depending on your situation.
Trenchless Sewer Line Replacement Scottsdale
Trenchless Pipe Repair Scottsdale, AZ is the best way to fix you faulty or broken pipe lines. Nobody really wants to fix broken pipes but when they do happen let our tech giv you a free, no cost estimate for trenchless sewer line repair. Afterall, who wants to dig up your property if you don't have too. Recently a call came in from a customer and he wanted to see if his sewer was a good candidate for this type of trenchless sewer line replacement repair. The tech who took the call agreed to go out and run a trenchless sewer camera down the line to better determine if the pipe could be lined with an epoxy resin coated trenchless liner. When the tech arrived he ran his camera down the pipe line and he could see cracks and tree roots. Good new he was actually a great candidate to get this type of repair. done.
Sewer Pipe Lining Scottsdale, AZ
The tech made an appointment for repair and set up a time to do the work. When the repair was completed the customer was very happy with the results. He did not want to dig up his lawn and desert landscaping and he was thrilled that trenchless sewer line replacement is a great way to make this happen. He told the tech is was very satisfied and his stubborn, ongoing sewer problem was now gone and thing of the past. trenchless sewer line replacement here in Scottsdale, who else would you call?
Quick Quote!
Get a Quick, Free Estimate!
Call Now
1-877-880-8125
or Fill Out The Form Below.
Name:
Email:
Phone:
Zip:
Sewer Lining
Hydro-Jetting
Camera Inspection
Other

Enter word above in this box:
Learn More!
Learn More About The Services You Can Get Using SewerRepairUSA.com!
Find Qualified Contractors!
Search For Contractors In Your Area.
How Much?
The #1 Question We Are Asked?
How Much Does It Cost?
Browse Recently Completed Jobs Below And See What Others Are Paying!
Copyright © 2013. All Rights Reserved.