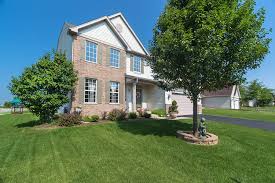 Trenchless Sewer Pipe Lining Joliet, IL
Contractor: American Trenchless Technologies Location: Joliet, IL Type: 63 Feet of 4 inch Residential Sewer Pipe Cost: $6,125.00 Technology: Trenchless Sewer Pipe Lining
Have a sewer problem or need an estimate?
Call American Trenchless Technologies now at (815) 827-6647

View Full Contractor Profile Here: Sewer Repair Chicago
To Email This Contractor

Joliet trenchless sewer pipe lining repair is now more popular than ever. Our techs are very busy servicing the good people of Joliet. It's actually funny to see, as just a few years ago it seems nobody in Joliet knew about trenchless sewer repair, now it's generally one of the first questions asked. When an industry does come out with a game changing technology it does not take long for people to get excited about it. The techs have taken calls from customers who have simply just put of doing sewer repairs solely because the did not or could not dig. It is also, comforting to offer a superior product/service that costs less and comes with a lifetime guarantee. So when you take the time to compare apples to apples it is easy to see, trenchless sewer pipe lining is the easiest choice you could ever make. At least the techs who do the trenchless repairs think so. Gone are the days of sewer repair dread, just knowing that you had to dig up your sewer line, first the large backhoe, then the property start to get all torn up. It is never fun and never a good thing to have to watch. Also, the average excavation repair can take on average approx 3 days just to get you sewer working again, not mention if you need to redo your driveway or porch, that could take another week! Anyhow, the good news is trenchless sewer pipe lining is here to stay.
Trenchless Sewer Pipe Lining Joliet
A customer who lives down the street from Silver Cross Field, here in Joliet called in and she was very upset and seemed desperate to repair her residential sewer the trenchless way. Of course she did, her first question to the tech was "do ya'll do the trenchless repair with the sewer pipes"? When our techs hear those questions they know they can help to make someone's day just a little brighter. This customer had a large front porch, an elaborately decorated brick and stone porch that she just could not teat up. It was built with the home back in 1932 and her grandparents once lived in it. So excavating was simply not an option. The tech listen to her story and agreed to meet her at the property to get a better idea of what was going on with her sewer line.
Trenchless Sewer Pipe Lining Repair Joliet, IL
When he arrive and met with the customer he decided to run his sewer video camera down the sewer line and to do a video recording. He was able to show the customer that her sewer line was not only failing but was just about ready to collapse. Once the customer understood how serious the sewer pipe's condition was she agreed to have her sewer pipe relined. The tech set up a time for the very next day and was able to fully rehabilitate her old pipe back into a brand new sewer pipe without have to dig. She was so happy and she was another satisfied customer who wanted trenchless sewer pipe lining repair in Joliet, IL.
Quick Quote!
Get a Quick, Free Estimate!
Call Now
1-877-880-8125
or Fill Out The Form Below.
Name:
Email:
Phone:
Zip:
Sewer Lining
Hydro-Jetting
Camera Inspection
Other

Enter word above in this box:
Learn More!
Learn More About The Services You Can Get Using SewerRepairUSA.com!
Find Qualified Contractors!
Search For Contractors In Your Area.
How Much?
The #1 Question We Are Asked?
How Much Does It Cost?
Browse Recently Completed Jobs Below And See What Others Are Paying!
Copyright © 2013. All Rights Reserved.