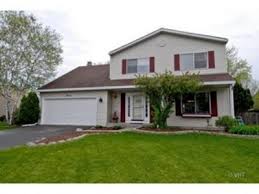 Trenchless Sewer Pipe Lining Naperville, IL
Contractor: American Trenchless Technologies Location: Naperville, IL Type: 49 Feet of 4 inch Residential Sewer Pipe Cost: $4,555.00 Technology: Trenchless Sewer Pipe Lining
Have a sewer problem or need an estimate?
Call American Trenchless Technologies now at (815) 827-6647

View Full Contractor Profile Here: Sewer Repair Chicago
To Email This Contractor

Trenchless sewer pipe lining repair in Naperville, IL is really the only type of sewer rehabilitation repair the technicians do. Everyone is asking about, word of mouth has literally taken over and now our techs are doing 2 - 3 trenchless sewer pipe repair liners every day. Go figure. Five years ago, nobody even knew what 'trenchless" meant, now out techs even get calls from plumbing companies who don't offer it just to have us do their customers sewer repair. Crazy world indeed. The popularity of the trenchless repair method should not surprise anyone really. Why would it, trenchless generally costs less, saves a ton of time and is guaranteed for life. Seems too good to be true but our techs had a feeling this type of repair could become popular, and popular it did. The technicians kind of chuckle when a customers calls in and they think they are the experts in this type of repair, don't get the techs wrong they love an informed customer, its just funny to see the popularity explode as it has. Trenchless sewer pipe lining allows our techs to offer you a superior product and a product they can stand behind with the utmost confidence. The techs have a feeling this will become even more requested over the next couple of years. Customers call in now just to have their sewer pipe reline with the trenchless as a preventative caution.
Trenchless Sewer Pipe Lining Naperville
Sewer pipe repair in Naperville, IL is the first choice by the good residents of Chicago. Everyone knows that Naperville was voted the #1 city to retire as per Kiplinger, but if you are going to retire here the last thing you want to ever have to deal with is a faulty broken sewer. You are in your golden years, you worked hard you whole life, its time to partake of the low hanging fruit and begin to try and relax, why would you want to deal with a leaking sewer line? This may be why so many residents want to have it done a fail safe, precautionary measure. It makes sense to us, since after all the repair is guarantee for life. Having a residential sewer that is impervious to back ups or trees roots will give anyone peace of mind, regardless of your age.
Trenchless Sewer Pipe Lining Repair Naperville, IL
A couple had called a tech and was not sure what to do with their home sewer line and just simply asked for a tech to come take a look and see if they are a candidate for trenchless sewer repair. The tech agree to do a FREE INSPECTION and was happy to let the couple know that their pipe could be lined with an epoxy liner. Even though they did not have any major problems, they decided to line the pipe and be done with it. Another very happy couple with Trenchless sewer pipe lining repair in Naperville, IL.
Quick Quote!
Get a Quick, Free Estimate!
Call Now
1-877-880-8125
or Fill Out The Form Below.
Name:
Email:
Phone:
Zip:
Sewer Lining
Hydro-Jetting
Camera Inspection
Other

Enter word above in this box:
Learn More!
Learn More About The Services You Can Get Using SewerRepairUSA.com!
Find Qualified Contractors!
Search For Contractors In Your Area.
How Much?
The #1 Question We Are Asked?
How Much Does It Cost?
Browse Recently Completed Jobs Below And See What Others Are Paying!
Copyright © 2013. All Rights Reserved.