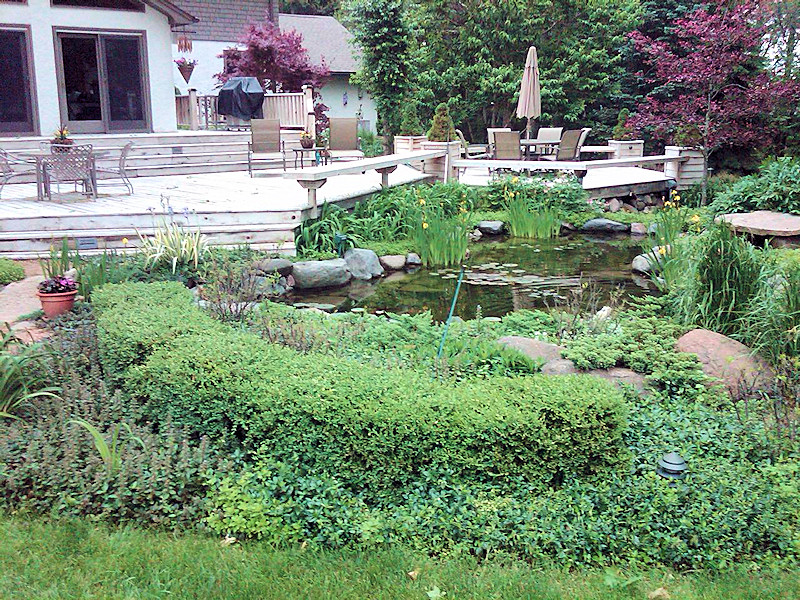 Trenchless Cast Iron Pipe Lining Chicago
Contractor: Ben Franklin of Northern Illinois Location: Chicago, Il Type: 45' Feet of Cast Iron Sewer Pipe $5,000 Technology: Cast Iron Pipe Lining
Have a sewer problem or need an estimate?
Call American Trenchless Technologies now at (815) 827-6647

View Full Contractor Profile Here: Sewer Repair Chicago
To Email This Contractor

When you are dealing with cast iron trenchless pipe lining in Chicago it's a beautiful thing. You can really come off as the 'hero' with your customers. In this line of work there are times you stumble across lifelong, passionate projects. Projects that could not possibly allow for any type of excavating whatsoever. Here is one of those projects where the trenchless pipe lining technology worked like a charm. There are people or groups of people who take very seriously landscaping or "yard sculpting" their property. When you are talking about this degree of landscaping, the desired results are usually accomplished over many years and years of hard, well thought out work. Most people would choose to deal with the cast iron sewer back ups than to dig up and destroy years and years of hard work. As is this case, this Chicago customer became accustomed to dealing with faulty sewer pipes. However, you can only deal with it for so long before a solution must be considered. This is where trenchless sewer pipe repair comes in to play. With no need to dig up the old sewer lines and your property we have become the favorite sewer pipe repair within the landscaping community.
Chicago Trenchless Sewer Pipe Lining
Ben Franklin of Northern Illinois recently visited a customer who spent 30 years landscaping his yard. This yard was truly a work of art, it had mature landscaping, water features, and a walk over bridge. It also had a broken cast iron sewer pipe running underneath the entire yard, a great candidate for Chicago trenchless sewer pipe relining. The homeowner was desperately searching for a way to rehabilitate his sewer lines without having to disturb what he had worked so many years to build. Upon visiting the Chicago customer the yard looked like something Mr. Miyagi would of designed from the movie, Karate Kid. Well I think you get the point, this place was magical and it was like being transformed to a new place.
Residential Sewer Pipe Trenchless Repair Chicago
Upon inspection it was determined that this property was an excellent candidate and so the trenchless liner was installed. Once it was installed it had to cure in place so that the liner would harden. This process only takes approximately 5 -7 hours and once its done it actually harder than the original sewer pipe it replaced and it comes with a longer warranty. The most important thing was that at the end of the day the customer had a perfectly repaired sewer line, saving years and years of hard work by the customer. The customer thanked us and recommended us to his family and friends who also have mature landscaping, this is one community we are very popular with. So whether you are a backyard artist or a Chicago homeowner with a broken sewer pipeline, Ben Franklin of Northern Illinois is your one stop trenchless sewer pipe repair solution company serving all of the greater Chicago area.
Quick Quote!
Get a Quick, Free Estimate!
Call Now
1-877-880-8125
or Fill Out The Form Below.
Name:
Email:
Phone:
Zip:
Sewer Lining
Hydro-Jetting
Camera Inspection
Other

Enter word above in this box:
Learn More!
Learn More About The Services You Can Get Using SewerRepairUSA.com!
Find Qualified Contractors!
Search For Contractors In Your Area.
How Much?
The #1 Question We Are Asked?
How Much Does It Cost?
Browse Recently Completed Jobs Below And See What Others Are Paying!
Copyright © 2013. All Rights Reserved.