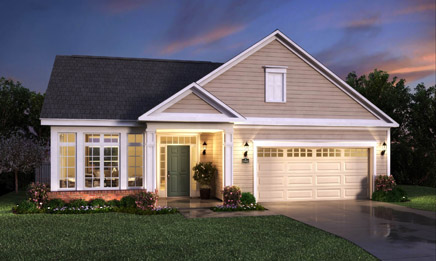 Sewer Pipe Burst Columbus, OH
Contractor: Invisible Excavations Location: Columbus, OH Type: 60' Clay Tile Sewer Pipe Burst Cost: 4,000 - $6,000 (Private Bid) Contact Contractor For Estimates Technology: Sewer Pipe Burst
Have a sewer problem or need an estimate?
Call The Trenchless Guys, Inc. now at (877) 474-0056

View Full Contractor Profile Here: Sewer Repair Ohio
To Email This Contractor

This was an emergency Job located in the city of Columbus, OH. House had no sewer, and the residents were experiencing major back ups inside the home. When the customer called you could hear the panic and desperation as Thanksgiving was only a couple days away. Due to the timing and the situation, a free camera sewer line inspection was offered at no charge. The customer was certain his pipe should not be collapsed, however sometimes pipes can fail at a moments notice.
Clay Tile Sewer Pipe Burst Columbus, OH
Upon inspection it was determined the clay tile sewer line was a complete collapse. With only a few days before the holiday season the Columbus customer was looking for the best economical solution possible. With a project this time sensitive and urgent it was time to squeeze them in and go and do the repair. The new pipe pulled in is commonly referred to as HDPE and this stuff will last a lifetime. Another great aspect of HDPE pipe is once it's pulled in place and the ends are sealed by heat fusing the pipe together, there are no seams or any connections. When you have no seam or no connections there is no place roots can enter the pipe thus ensuring a lifetime of seamless pipe. The set up included a complete sewer pipe burst rehabilitation and it was completed in less than a day by the contractor. Afterwards, they ran the sewer pipe camera back down the new pipeline and it was working better than brand new. It is always good to go back and take a look at the repaired sewer burst and see for yourself that it was done correctly. The customer will get a copy of the repair where it can be kept on file for future use.
Sewer Clay Tile Pipe Repair
Once the client was able to see the completed work, they were in complete disbelief that the sewer was brand new and 100% completed in less than a day's time. The customer was making back up plans for Thanksgiving because they were convinced entertaining family and friends was not going to happen due to their faulty sewer. Another crisis averted by the team at Invisible Excavations of Ohio. If you need an emergency pipe burst repair or a scheduled repair the call us. Everyone is happy and turkey day was saved by Invisible Excavations of Ohio
Quick Quote!
Get a Quick, Free Estimate!
Call Now
1-877-880-8125
or Fill Out The Form Below.
Name:
Email:
Phone:
Zip:
Sewer Lining
Hydro-Jetting
Camera Inspection
Other

Enter word above in this box:
Learn More!
Learn More About The Services You Can Get Using SewerRepairUSA.com!
Find Qualified Contractors!
Search For Contractors In Your Area.
How Much?
The #1 Question We Are Asked?
How Much Does It Cost?
Browse Recently Completed Jobs Below And See What Others Are Paying!
Copyright © 2013. All Rights Reserved.