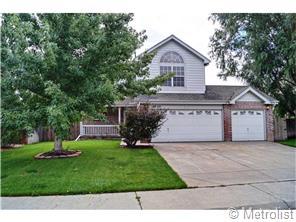 Sewer Pipe Bursting Thornton, CO.
Contractor: Sewer Solutions Location: Thornton, CO Type: 48 Feet Cast Iron Pipe Bursting Cost: $3,950 - $4,950.00 Technology: Trenchless Sewer Pipe Bursting
Have a sewer problem or need an estimate?
Call UES Trenchless, Inc. now at (720) 606-6223

View Full Contractor Profile Here: Sewer Repair Denver
To Email This Contractor

A sewer pipe bursting call came in from Thornton, CO it was a residential problem with a sewer pipeline, the pipe itself was constructed from cast iron and the customer had one quote already and called to get another or a second opinion. Second opinions or second quotes are a great to try and give the Thornton customer what they are really looking for and what they really want, let's face it people want the best price if they are going to rehabilitate their sewer line. The most common methods of Thornton sewer pipe repair are known as sewer pipe burst or a sewer pipe lining. If it doesn't matter to the customer, typically you can expect sewer pipe bursting in Thornton to be a little more affordable of the two methods. However, with the bursting option you will need two small access points for the burst to be successful.
Pipe Bursting in Thornton, CO
The customer was already expecting a Thornton sewer pipe bursting quote so they knew about the two smalls access holes. The technician set up a job walk and decided to walk the property to see if pipe bursting was a good option. In this case it was determined to be just fine. In the middle of the yard the customer had some large trees and wanted to keep them and not have them disturbed. The trees provided great shade in the summer time. After the initial consultation a rate of approx. $3,950.00 - $4,950.00 was provided to the customer to sewer pipe burst the 48 feet and pull HDPE, or high density polyethylene in its place. HDPE has a life of approx 300 years plus there are no more seams or joints once its in place.
Thornton, CO Sewer Repair with Pipe Bursting
The customer agreed and the Thornton Pipe Bursting Repair was set up for the following week. Once repair day came around the technician showed up and completed the repair. The customer was very happy with the results and watched the Thornton sewer repair over the techs shoulders every step of the way. The total repair time was less than a day, and the customer's faulty sewer has officially been rehabilitated by Sewer Solutions. Whether you have a faulty sewer line or a bad pipe Sewer Solutions has been serving the community for over 10 years and can provide you the best alternatives when it comes to excavation.
Quick Quote!
Get a Quick, Free Estimate!
Call Now
1-877-880-8125
or Fill Out The Form Below.
Name:
Email:
Phone:
Zip:
Sewer Lining
Hydro-Jetting
Camera Inspection
Other

Enter word above in this box:
Learn More!
Learn More About The Services You Can Get Using SewerRepairUSA.com!
Find Qualified Contractors!
Search For Contractors In Your Area.
How Much?
The #1 Question We Are Asked?
How Much Does It Cost?
Browse Recently Completed Jobs Below And See What Others Are Paying!
Copyright © 2013. All Rights Reserved.