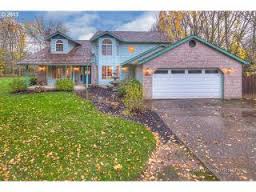 Drain Cleaning Gresham, OR.
Contractor: Iron Horse Trenchless, LLC Location: Gresham, OR Type: 32 Feet Pipe Bursting Cost:$3,280.00 - $3,850.00 Technology: Drain Cleaning & Pipe Bursting
Have a sewer problem or need an estimate?
Call Iron Horse, LLC now at (503) 837-6994

View Full Contractor Profile Here: Sewer Repair Oregon
To Email This Contractor

Drain cleaning Gresham, OR is one of the most popular or most requested services at Clog Busters. As the name suggests the technicians love to bust clogs and all types of draining cleaning in Gresham, OR. When technicians take a drain cleaning call they know immediately one of two things, first is that the customer is experiencing a drain clog and secondly, it must be determined why. Usually the techs will need to run a camera into the drain line to see what exactly is going on. In a lot of cases clearing a clogged drain can help prevent thousands and thousands of dollars worth of damage with your home or business sewer pipe line. Drain cleaning can be said to be one of the most important cost saving services anyone can offer.
Drain Cleaning Gresham, OR
Case in point, a customer had called looking for a simple drain cleaning due to constant back ups. The customer said this was a routine type of cleaning, and one the tech actually agrees with. So a same day appointment was set and the tech went and visited this customer who lives in Gresham, Or. Upon arrival, he walked into the bathroom and could tell from the smell and odor that there may be a bigger problem. So the tech went to work to better diagnose the drain cleaning problem. Once the line was cleared, he could hear a 'gurgling' sound coming from the pipe itself. A drain pipe camera video inspection was done to try and figure out the cause of the problem. After all drain pipes don't just backup on their own. The tech showed the customer the video and you could clearly see about 10 feet out a large tree root ball was infiltrating the cast iron line. And, the line itself was in very rough shape as it appeared to be collapsing. The good news is the technician caught this potential HUGE problem early enough to do a pipe burst repair on the bad part of the pipe, potentially saving the customer a ton of money in the process. The customer was very happy to hear this and they requested that the tech fix this problem asap so as not to cause anymore damage.
Gresham, OR Drain Cleaning Repair
After the tech performed a 30 foot pipe burst, he hooked the drain pipe system back together. Afterwards he ran the drain pipe camera back down the line and showed the customer that the roots were gone and that the pipe was a brand new line that future roots could not penetrate. No more backups, no more drain cleaning, and no more sewer smell. The customer was very happy and would recommend the drain cleaning service in Gresham, OR.
Quick Quote!
Get a Quick, Free Estimate!
Call Now
1-877-880-8125
or Fill Out The Form Below.
Name:
Email:
Phone:
Zip:
Sewer Lining
Hydro-Jetting
Camera Inspection
Other

Enter word above in this box:
Learn More!
Learn More About The Services You Can Get Using SewerRepairUSA.com!
Find Qualified Contractors!
Search For Contractors In Your Area.
How Much?
The #1 Question We Are Asked?
How Much Does It Cost?
Browse Recently Completed Jobs Below And See What Others Are Paying!
Copyright © 2013. All Rights Reserved.