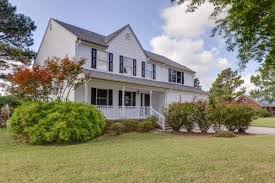 Trenchless Sewer Line Replacement Virginia Beach, VA
Contractor: Environmental Pipe Cleaning Location:Virginia Beach, VA Type:117 Feet Cast Iron / PVC / Orangeburgh Cost: $8025.00 - $9000.00 Technology: Sewer Drain Pipe Relining
Have a sewer problem or need an estimate?
Call Environmental Pipe Cleaning now at (804) 286-4522

View Full Contractor Profile Here: Sewer Repair Virginia
To Email This Contractor

This Virginia Beach customer had a 3 different types of waste lines that were all in poor shape. This was a 40 Year Old Home with 3 different types of drain lines. The cast iron portion from the kitchen sink to the main line was rusted out and very rough on the interior, lots of rust and spots that were catching waste and toilet paper causing severe blockages. To dig up and replace this portion alone would mean jack hammering and trenching 50 feet of concrete through the kitchen, garage floor, and driveway. What a nightmare. The good news is this Virginia Beach area Contractor offers Virginia Beach pipe relining technology that does not require excavation.
Richmond VA Pipe Lining Sewer Replacement
The cast iron pipe from the kitchen then transitioned to a PVC line that ran out to the sewer main that consisted of old orangeburg pipe that was severely cracked and infested with roots. The total run from the kitchen cast iron drain out to the street was 117 feet of drainage with 3 different material lines. To have to excavate and replace all those lines would be a major expense and the homeowners would be looking at vacating their home for several days.
Trenchless Sewer Pipe Relining Virginia Beach, VA
Calling Environmental Pipe Cleaning was a smart move by this homeowner because these are one of the few Virginia area contractors that offers new no dig pipe lining technology. They have performed hundreds of repairs on all different scenarios of sewer and drain problems using the Virginia Beach sewer and drain relining technology, saving homeowners and business owners hundreds of thousands of dollars and time having their sewer and drain pipes restored to brand new condition without the need to excavate.
EPC - Trenchless Pipe Relining Contractors in Virginia Beach, VA
As a matter of fact EPC came in, hydro jetted all the lines scouring them clean, and then shot brand new liners in all of them completing the project in just one day with very little disruption to the home owners. The cost to do all of this work came in well under $10,000.00. Virginia Beach Sewer and Drain Pipe Relining technology offered by Environmental Pipe Cleaning is an absolutely amazing technology. If you are having any sewer or drain problems in the Virginia Beach, VA area, then these are the guys to call hands down if you want the job done right, with the latest technology, for the best price. They have been using the new no dig pipe relining technology for a long time and have vast experience. Some other Virginia area sewer contractors are just starting to offer it, but you would be smart to use a company that is extremely well trained and has already completed hundreds of thousands of feet of sewer and drain relining in the VA area.
Quick Quote!
Get a Quick, Free Estimate!
Call Now
1-877-880-8125
or Fill Out The Form Below.
Name:
Email:
Phone:
Zip:
Sewer Lining
Hydro-Jetting
Camera Inspection
Other

Enter word above in this box:
Learn More!
Learn More About The Services You Can Get Using SewerRepairUSA.com!
Find Qualified Contractors!
Search For Contractors In Your Area.
How Much?
The #1 Question We Are Asked?
How Much Does It Cost?
Browse Recently Completed Jobs Below And See What Others Are Paying!
Copyright © 2013. All Rights Reserved.