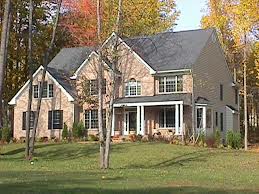 Trenchless Sewer Pipe Replacement Ashland, VA
Contractor: Environmental Pipe Cleaning Location:Ashland, VA Type:117 Feet Cast Iron / PVC / Orangeburgh Cost: $4000.00 - $5000.00 Technology: Sewer Drain Pipe Relining
Have a sewer problem or need an estimate?
Call Environmental Pipe Cleaning now at (804) 286-4522

View Full Contractor Profile Here: Sewer Repair Virginia
To Email This Contractor

This particular customer was having an issue with an 8 inch storm sewer line that was severely jammed up with tree roots. Ironically, this Ashland area contractor Environmental Pipe Cleaning had been out to this same customer several months earlier and had provided the Ashland customer with a quote to have the storm sewer drain relined with trenchless sewer pipe lining technology. This is a sewer repair method that does not require digging, however the skeptical customer decided to have another contractor come in and excavate and replace the storm pipe instead.
Ashland VA Pipe Lining Sewer Replacement
After only several months, the new pipe was penetrated by nearby aggressive tree roots and the customer was having severe flooding and backup issues again. The advantage to having a sewer pipe relined with trenchless technology is that the liner is completely seamless and impervious to roots. As the saying goes, hindsight is 20/20. Environmental Pipe Cleaning, a contractor with obvious great integrity offered the customer a great deal to having the Ashland sewer pipe relined knowing that the customer had already wasted thousands on having a new pipe put in several months ago.
Trenchless Sewer Pipe Relining Ashland, VA
EPC brought in a heavy duty hydro jetting machine blasted the storm sewer pipe clear of heavy root infestation scouring it clean in preparation for the new seamless liner to be installed. The new flexible 8 Inch PVC impregnated liner was then cut to the proper length of 45 feet and saturated with epoxy resin. The liner was then loaded into a special inversion machine and shot into the Ashland storm sewer pipe using air pressure. Once securely in place, a rubber bladder is fed through the liner and inflated with air to force the new liner to conform perfectly to the interior of the host pipe. Once the liner cures (this is why it is called CIPP or Cured In Place Pipe) usually in just a few hours, the bladder is removed and there is now a super strong seamless "pipe within a pipe" impervious to root penetration because there are no leaky joint to attract them in the first place. These epoxy liners are rated to last for 50 years or more and come with a 50 Year Warranty against failure.
EPC - Trenchless Pipe Relining Contractors in Ashland, VA
If you are experiencing and type of storm sewer or even regular sewer or drain problems then you should give trenchless sewer pipe relining technology in Ashland serious consideration. In most cases it is much cheaper, faster and it does not require any major excavation. EPC trenchless sewer and drain contractors have been providing this technology for many years and are experts at all the different applications it is used for. They are way ahead of the curve on this technology and have performed thousands of installations. If you are interested in learning more give them a call, they are your guys for all things trenchless in the Ashland, VA area.
Quick Quote!
Get a Quick, Free Estimate!
Call Now
1-877-880-8125
or Fill Out The Form Below.
Name:
Email:
Phone:
Zip:
Sewer Lining
Hydro-Jetting
Camera Inspection
Other

Enter word above in this box:
Learn More!
Learn More About The Services You Can Get Using SewerRepairUSA.com!
Find Qualified Contractors!
Search For Contractors In Your Area.
How Much?
The #1 Question We Are Asked?
How Much Does It Cost?
Browse Recently Completed Jobs Below And See What Others Are Paying!
Copyright © 2013. All Rights Reserved.