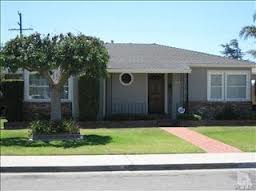 Trenchless Sewer Repair Oxnard
Contractor: TSR Trenchless Location:Oxnard, CA Type:55 Feet Pipe Bursting Cost:$4,195.00 - $4,950.00 Technology: Sewer Pipe Bursting
Have a sewer problem or need an estimate?
Call TSR Trenchless now at (877) 759-5082

View Full Contractor Profile Here: Sewer Repair Los Angeles
To Email This Contractor

Trenchless sewer repair Oxnard seems to keep the technicians very busy as there is a lot of faulty cast iron underground pipes all throughout the Oxnard area. So, trenchless sewer pipe repair is in demand and TSR Trenchless offers pipe bursting to help keep the costs down and to provide a permanent solution. The trenchless sewer repair bursting grew mainly from word of mouth advertising, oh and some internet marketing too. When customers experienced a TSR Trenchless trenchless pipe burst repair, well they tend to tell their family and friends. TSR Trenchless stand apart from the other local pipe repair companies because the actually spent thousands and thousands of dollars and made the investment to owning the equipment and in the North Los Angeles, Camarillo and Oxnard are more contractors hire TSR Trenchless than anyone else. So be sure and ask for us, or you may pay more for the exact same service and it may be TSR Trenchless still doing the work.
Trenchless Sewer Pipe Repair in Oxnard
Customers in Oxnard, are a hard working class of residents, much like the technicians who work hard every day. The goal at the end of every day is customer satisfaction with all of the trenchless sewer repair clients. One of the techs took a call from a new homeowner who did not do the correct due diligence when the home was purchased about 14 months ago. He started to experience issues with his sewer and had to have it cleaned out more than once. His wife was pregnant with their first child and he absolutely did not want to deal with another sewage backup into the house. The last backup put two inches of raw sewage all over the back bathroom floor. Upon hearing this the tech agreed to go out and do an inspection for FREE and to provide an estimate and offer consultation to help this new homeowner out. When the tech arrived he ran the sewer video camera down the line and that is where he discovered a broken cast iron pipe. It had a huge crack and a break at the joint about half way out to the street and dirt was getting back into the line.
Sewer Pipe Bursting Oxnard
The tech showed the customer what his findings were and the customer knew he needed to have the whole line fixed and repaired before his wife gave birth. So the tech agreed to do a trenchless fix called pipe bursting for the Oxnard customer. When it was all completed and the line sewer line was brand new, the customer was very happy to never have to worry about his sewer pipe line. After all he bought the house for his wife so he could start a family, not fix broken sewers.
Quick Quote!
Get a Quick, Free Estimate!
Call Now
1-877-880-8125
or Fill Out The Form Below.
Name:
Email:
Phone:
Zip:
Sewer Lining
Hydro-Jetting
Camera Inspection
Other

Enter word above in this box:
Learn More!
Learn More About The Services You Can Get Using SewerRepairUSA.com!
Find Qualified Contractors!
Search For Contractors In Your Area.
How Much?
The #1 Question We Are Asked?
How Much Does It Cost?
Browse Recently Completed Jobs Below And See What Others Are Paying!
Copyright © 2013. All Rights Reserved.