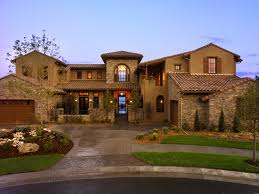 Sewer Pipe Bursting Los Angeles
Contractor: TSR Trenchless Location:Los Angeles, CA Type:82 Feet Pipe Bursting Cost:$5,195.00 - $5,750.00 Technology: Sewer Pipe Bursting
Have a sewer problem or need an estimate?
Call TSR Trenchless now at (877) 759-5082

View Full Contractor Profile Here: Sewer Repair Los Angeles
To Email This Contractor

Sewer pipe bursting Los Angeles is steadily overtaking sewer pipe lining as the most preferred type of trenchless sewer pipe repair here in the Los Angeles area. A few years ago, all anyone wanted was trenchless sewer lining. Now, with the costs under control pipe bursting is probably just as or more effective and cost a lot less than expensive lining procedures, and this is mainly due to the cost of the resin epoxy. Also, when you consider techs can get in and out of your homes faster and have you sewer back up and running in no time. When you have an opportunity to pull in a brand new HDPE, or high density polyethylene pipe at a fraction of sewer pipe lining, why wouldn't you?
Sewer Pipe Bursting Los Angeles
Customers in Los Angeles are now getting hip to the overwhelmingly cost savings for sewer pipe bursting vs. sewer pipe lining. With a standard, pipe lining for a residence in Los Angeles you could expect to pay $100 per foot, however, with Los Angeles trenchless sewer pipe bursting you could only pay approx. $65 - $70 per foot, and you walk away with a better, longer lasting product. A customer had received an expensive quote to have approximately 80 feet of sewer line to be rehabilitated with lining at $105 per foot, so the customers estimate came to approx. $8,600, when the tech heard that he offered to go out to do a FREE estimate and see if he could save the customer some money by doing a trenchless sewer pipe burst. The customer wanted to save as much money as possible so he set up an inspection with the tech. So when the tech made it out he too, ran his sewer video camera into the customer's line, he could tell the sewer was exactly 82 feet long and was constructed from cast iron, which was starting to break down. The line itself had developed some tree roots and it need to be cleaned out.
Sewer Pipe Repair with Trenchless Los Angeles
The tech showed the Los Angeles customer that he could still do a trenchless repair and save the customer nearly $2,000 for the same repair. The customer was very happy to hear that and ended up going with a sewer pipe burst over the more costly lining. At the end of the day, the customer wanted a 100% fully rehabilitated, fully functional, fully guaranteed sewer and that is just what he got, only he paid about $2,000 less.
Quick Quote!
Get a Quick, Free Estimate!
Call Now
1-877-880-8125
or Fill Out The Form Below.
Name:
Email:
Phone:
Zip:
Sewer Lining
Hydro-Jetting
Camera Inspection
Other

Enter word above in this box:
Learn More!
Learn More About The Services You Can Get Using SewerRepairUSA.com!
Find Qualified Contractors!
Search For Contractors In Your Area.
How Much?
The #1 Question We Are Asked?
How Much Does It Cost?
Browse Recently Completed Jobs Below And See What Others Are Paying!
Copyright © 2013. All Rights Reserved.