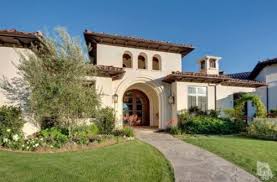 Trenchless Pipe Repair Thousand Oaks
Contractor: TSR Trenchless Location:Thousand Oaks, CA Type:79 Feet Pipe Bursting Cost:$5,795.00 - $6,550.00 Technology: Sewer Pipe Bursting
Have a sewer problem or need an estimate?
Call TSR Trenchless now at (877) 759-5082

View Full Contractor Profile Here: Sewer Repair Los Angeles
To Email This Contractor

Trenchless Pipe Repair Thousand Oaks primarily means either pipelining or pipe bursting. Typically, contractors tend to do more pipe bursting as it saves even more money for the consumers than trenchless pipelining. However, TSR Trenchless does offer both services and they do a lot of the pipe lining, there does seem to be more pipe bursting in Thousand Oaks. With bursting only two small excavation points are needed. So you get the whole sewer pipe line rehabilitated with only two small access holes to be dug. With the bursting technology you cannot even tell holes were even excavated by the time the techs are done with the job. The goal is to get in and out without you even know any tech or any repair was even completed.
Trenchless Pipe Bursting Thousand Oaks
The customers in Thousand Oaks tend to be more of an discriminating consumer, yes, they have the budget to get the work completed, however, they are not gonna let someone come in and over charge them. This is highly respectable and the techs at TSR Trenchless get it and understand it. An example was a customer called from an upscale part of Thousand Oaks, an address that is home to multi million dollar homes. When the customer explained the situation he knew the best type of repair to offer was the trenchless sewer bursting. Based on what the customer described the tech determined the sewer main line could have a partial collapse and with a partial collapse you can not line the pipe. So, based on such, the technician made an appointment to go and offer the customer a FREE sewer inspection estimate. The customer agree and he too was curious to find out what was wrong with his sewer line. He recently started to experience backup and he did not wish to deal with this situation one moment longer. When the tech arrived at the house, he ran the sewer video camera into the sewer line and there he could see that the terra cotta line was partially collapsed.
Sewer Pipe Repair Thousand Oaks
The tech showed the customer what his findings were and the homeowner was not surprised because he recently added a very heavy fountain on the front property and when it was delivered he thought maybe one of the heavy trucks could have collapsed or broken the terra cotta sewer line. So the customer agreed to have his old sewer line burst out and in its place a brand new HDPE line. The brand new line will never have a problem and the hook ups on both ends are heat fused together. When it was all said and done the high end customer got a great trenchless pipe repair at a fair rate.
Quick Quote!
Get a Quick, Free Estimate!
Call Now
1-877-880-8125
or Fill Out The Form Below.
Name:
Email:
Phone:
Zip:
Sewer Lining
Hydro-Jetting
Camera Inspection
Other

Enter word above in this box:
Learn More!
Learn More About The Services You Can Get Using SewerRepairUSA.com!
Find Qualified Contractors!
Search For Contractors In Your Area.
How Much?
The #1 Question We Are Asked?
How Much Does It Cost?
Browse Recently Completed Jobs Below And See What Others Are Paying!
Copyright © 2013. All Rights Reserved.