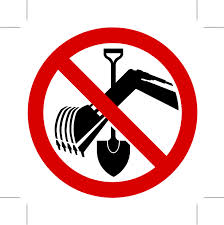 No Dig Pipe Replacement Chicago, Il
Contractor: American Trenchless Technologies Location: Chicago, Il Type: 40' Cast Iron Sewer Pipe Lining Cost: $3,500 - $6,000 (Private Bid) Contact Contractor For Estimates Technology: Sewer Pipe lining
Have a sewer problem or need an estimate?
Call American Trenchless Technologies now at (815) 827-6647

View Full Contractor Profile Here: Sewer Repair Chicago
To Email This Contractor

Ben Franklin of Northern Illinois received a call from an irate customer, no they were not irate at Ben Franklin of Northern Illinois they were irate at the local Chicago gas company doing repairs on the house next door. When the customer woke up they had a perfectly fine sewer line running through the front yard, however, by the time the gas company packed up and left the neighborhood their sewer was not working and it was causing a back up. Sometimes calls come in for no dig sewer replacement based on years and years and years of usage where the pipe breaks down. It's not often we get a call for a repair to a perfectly fine sewer pipe, only to find out the gas company drilled right through it.
Broken Clay Pipe Sewer Repair
After the inspection it was determined to dig a small hole to see the damaged pipe and to understand exactly what had happened. Sure enough the gas company had drilled right through the side of the clay tile sewer line at the customers house in Chicago, Il. As a result it caused a good sized hole and it needed immediate repair. The customer was concerned with the line collapsing once the repair started, however he was assured this was no problem whatsoever once the no dig solution was started. About halfway through the repair a local representative from the gas company showed up to inspect the situation themselves. After viewing the damaged area, they knew it was their fault. The good new about jobs like these is that everyone can come together and work toward a solution where everyone is happy and satisfied.
Sewer Tile Clay Pipe Replacement
The old clay sewer line was fully relined using the best trenchless, no dig technology available today. The structural interior of the pipe is actually harder than the original pipe by using a epoxy resin felt liner. Once it cured in place this is one pipe that you will not have to worry about for a very, very long time. By the next business day the line was back in original working order and it was as if the gas company had never drilled through the sewer pipeline. The gas company rep asked for Ben Franklin of Northern Illinois contact info just in case another situation like this happens again. You never know what to expect or how a pipe will fail however, what you do know is that when it comes to sewer pipe rehabilitation Ben Franklin of Northern Illinois will always be here for you.
Quick Quote!
Get a Quick, Free Estimate!
Call Now
1-877-880-8125
or Fill Out The Form Below.
Name:
Email:
Phone:
Zip:
Sewer Lining
Hydro-Jetting
Camera Inspection
Other

Enter word above in this box:
Learn More!
Learn More About The Services You Can Get Using SewerRepairUSA.com!
Find Qualified Contractors!
Search For Contractors In Your Area.
How Much?
The #1 Question We Are Asked?
How Much Does It Cost?
Browse Recently Completed Jobs Below And See What Others Are Paying!
Copyright © 2013. All Rights Reserved.