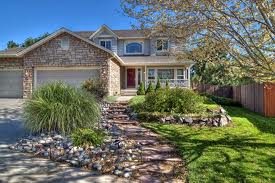 Sewer Pipe Repair with Trenchless Lafayette, CO.
Contractor: Sewer Solutions Location: Lafayette, CO Type: 44 Feet Pipe Lining Cost:$4,750 - $5,750.00 Technology: Trenchless Sewer Pipe Lining
Have a sewer problem or need an estimate?
Call UES Trenchless, Inc. now at (720) 606-6223

View Full Contractor Profile Here: Sewer Repair Denver
To Email This Contractor

Lafayette, Co is a beautiful city that Sewer Solutions happily serves and offers all types of trenchless sewer pipe repair. The popularity of trenchless sewer pipe repair in Lafayette is nothing shy of outstanding. Sewer Solutions invested in their own equipment and training based on the potential of this up and coming industry. However, here it is the top requested pipe repair service offered. The customers who call are now very much informed and have a good idea of what it takes to perform a trenchless procedure. With this particular customer they had an ongoing problem with their residential sewer line and they were tired of dealing with their frequent backups. Their basement bathroom was the one giving them the most problems and it got to the point where they decided to not use it. This was the downstairs guest bathroom and it was a huge inconvenience to not be able to use it.
Trenchless Sewer Pipe Lining Lafayette, CO
The customer explained to the technician that they did have a standing quote for a traditional excavation repair of $18,750 which included tearing down the front porch and driveway. They had bought the home eight years ago and he could not conceive spending that kind of money. The tech agreed that he thought he could save him time and money if he was a good candidate, however he needed to schedule an appointment to inspect his sewer pipe. Upon the techs arrival he was able to determine the customer had a severely troubled cast iron line. He thought it was about to collapse anytime now, and that the customer needed to address his situation immediately. The good news was he was still a good candidate to have his sewer lined. So the repair was set up for the very next day.
Lafayette, CO Trenchless Sewer Repair
Once the tech set up and started to reline the pipes he couldn't help but feel he just barely got to the repair in a nick of time. The epoxy resin soaked liner was installed inside the pipe the air bladder was also inserted and filled with air so that the liner adhered to the inside of the failing cast iron pipe. At this point the tech let the liner cure in place where it hardened into a brand new pipe. This is how trenchless sewer repair in Lafayette works. Afterwards a sewer camera video inspection was completed and the new sewer line worked perfectly and it was all accomplished for a mere fraction of the traditional excavation costs.
Quick Quote!
Get a Quick, Free Estimate!
Call Now
1-877-880-8125
or Fill Out The Form Below.
Name:
Email:
Phone:
Zip:
Sewer Lining
Hydro-Jetting
Camera Inspection
Other

Enter word above in this box:
Learn More!
Learn More About The Services You Can Get Using SewerRepairUSA.com!
Find Qualified Contractors!
Search For Contractors In Your Area.
How Much?
The #1 Question We Are Asked?
How Much Does It Cost?
Browse Recently Completed Jobs Below And See What Others Are Paying!
Copyright © 2013. All Rights Reserved.