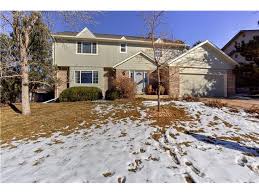 Trenchless Sewer Repair Centennial, CO.
Contractor: Sewer Solutions Location: Centennial, CO Type: 47 Feet Pipe Lining Cost:$4,750 - $5,750.00 Technology: Trenchless Sewer Pipe Lining
Have a sewer problem or need an estimate?
Call UES Trenchless, Inc. now at (720) 606-6223

View Full Contractor Profile Here: Sewer Repair Denver
To Email This Contractor

The City of Centennial is home to some robust growth for sewer repairs with trenchless. More and more citizens of Centennial discover the benefits of trenchless pipe repair the more call and ask about it and wish to have it done. It is a very exciting type of repair to be able to offer it to customers. There used to be dread with having to repair, excavate and rehabilitate your residential sewer but now with trenchless sewer repair in Centennial, it's so much more affordable and so much more easier than ever before. When this customer called he was trying to decide between trenchless sewer pipe bursting and pipe lining. It's interesting to see how customers have not only one type of repair they are thinking about but now they are well versed in all aspects of residential trenchless pipe repair. So he asked the technician for a in-home sewer pipeline inspection with a sewer video camera so he could better understand which type of trenchless repair he would benefit from. The tech agreed and set up a time and date to go and inspect the sewer line.
Trenchless Pipe Repair Centennial, CO
When the tech arrived he inspected the sewer with a video camera, once inside the pipe he could see the pipe was made from cast iron and was showing signs of failure. The interior of the pipe started to flake off and develop small cracks all throughout the cast iron pipe. Once this begins to happen its all down hill. The cast iron, with further usage will only get worse and become more and more unreliable. Ultimately the pipe will eventually collapse, however no one can exactly predict when that will happen that is why it is best to have the pipe relined to prevent further damage. After explaining and showing this to the Centennial customer it was recommended that he go with a trenchless sewer pipe liner. With this particular situation there would be no digging required, the technician said he could shoot the liner from inside the house all the way to the city sewer at the street. The customer agreed to go with a liner.
Centennial, CO Trenchless Sewer Repair
Once the epoxy liner was in place and allowed to cure in place for about 4 - 7 hours the pipe was ready for usage. The tech ran another video camera inspection at the end of the day and showed the client how well the job went. In this case, it was a perfectly running sewer and he would not have anymore problems with it for a very, very long time.
Quick Quote!
Get a Quick, Free Estimate!
Call Now
1-877-880-8125
or Fill Out The Form Below.
Name:
Email:
Phone:
Zip:
Sewer Lining
Hydro-Jetting
Camera Inspection
Other

Enter word above in this box:
Learn More!
Learn More About The Services You Can Get Using SewerRepairUSA.com!
Find Qualified Contractors!
Search For Contractors In Your Area.
How Much?
The #1 Question We Are Asked?
How Much Does It Cost?
Browse Recently Completed Jobs Below And See What Others Are Paying!
Copyright © 2013. All Rights Reserved.