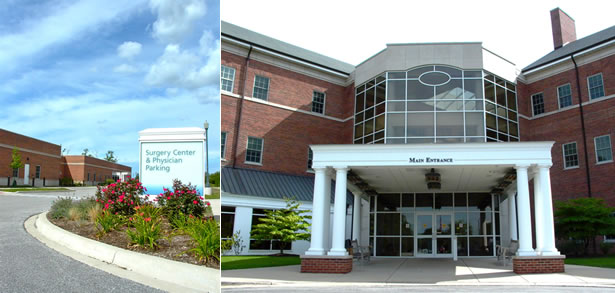 Commercial Pipe Lining Grayslake, Il
Contractor: Ben Franklin Plumbing Chicago
Job Location: Grayslake, Il
Type: Commercial Cast Iron Pipe Liner
Cost:$5,000.00
Technology: Iron Pipe Lining CIPP
Have a sewer problem or need an estimate?
Call American Trenchless Technologies now at (815) 827-6647

View Full Contractor Profile Here: Sewer Repair Chicago
To Email This Contractor
Sometimes even hospitals that offer emergency services, need emergency services too as was the case for Northwestern Grayslake's new Surgery Center. As they are specialized in different types of surgery they too learned that we also specialize in underground pipe repair surgery without having to dig up or destroy the floor of the hospital. Trenchless pipe lining is becoming the preferred method of repair for all pipes whether for large commercial jobs or two smaller residential jobs, when it comes to repairing pipelines without digging Ben Franklin of Northern Illinois are the experts.
Hospital Cast Iron Pipe Lining
Ok, enough of the puns, Ben Franklin of Northern Illinois were thrilled when the contractor received a call to come to the aid of this fine and reputable facility. These type of jobs require a lot of skill and expertise. The hospital had just completed a new $49 million, 70,000 square foot surgery center and the last thing they needed was a faulty pipe. Upon completion they determined they still had a problem with one of the 4 inch electrical pipes that joined the two buildings. This was causing a problem with leaking water in to a conduit line that was housing electrical power liens. Clearly there was a very big danger here, and one that was of an urgent nature. Upon doing the video camera inspection it turns out there was a crack in the line under the newly poured concrete. What was happening was ground water was penetrating inside the lines causing some leakage. With the worst case scenario now confirmed by the pipeline camera video inspection, it was time to put an end to this danger.
Pipe Lining Commercial Hospital
Before the contractor diagnosed the problem and recommended the trenchless pipe lining solution they were faced with weeks of delays and tens of thousands of dollars for additional repairs. Per the hospital administrators there was no way they wanted to cause any further delays. The contractor was asked to do the best job possible and to avoid any costly shut downs. The contractor was happy to report that no only did he find and repair the problem he actually fixed the entire problem for a mere fraction of the cost it would have been to dig it up. Everyone was very happy with the cost and time savings technology and they will be calling Ben Franklin of Northern Illinois again for all future projects. When you offer a service its acknowledgements like these that puts the focus more and more on the customers. Whether small or large jobs, big or small let Ben Franklin of Northern Illinois take a look and provide you with a free consultation and estimate on pipe lining before you considering digging.
Quick Quote!
Get a Quick, Free Estimate!
Call Now
1-877-880-8125
or Fill Out The Form Below.
Name:
Email:
Phone:
Zip:
Sewer Lining
Hydro-Jetting
Camera Inspection
Other

Enter word above in this box:
Learn More!
Learn More About The Services You Can Get Using SewerRepairUSA.com!
Find Qualified Contractors!
Search For Contractors In Your Area.
How Much?
The #1 Question We Are Asked?
How Much Does It Cost?
Browse Recently Completed Jobs Below And See What Others Are Paying!
Copyright © 2013. All Rights Reserved.