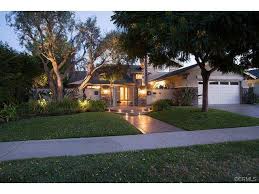 Sewer Pipe Lining Fountain Valley, CA.
Contractor: SOS Pipe Restoration Location: Fountain Valley, CA Type: 44 Feet Pipe Lining Cost:$4,380.00 - $4,950.00 Technology: Sewer Pipe Lining
Have a sewer problem or need an estimate?
Call TSR Trenchless now at (949) 267-3595

View Full Contractor Profile Here: Sewer Repair Orange County
To Email This Contractor

The tech located in Fountain Valley, Ca mainly focuses on sewer pipe lining and all things trenchless sewer repair. After all it's the most requested type of repair the customers in Fountain Valley, Ca ask about. Nobody wants to dig up or have to pay the extra costs to excavate anymore. In addition to the extra costs for excavation, you must deal with the mess, disruption and you must put it all back when the sewer pipe line repair is completed. Customers do not want this antiquated method and they surely do not want to pay extra for it. So when a call comes in from a frustrated home or business owner it is usually short-lived when the customer finds out SOS pipe restoration offers sewer pipe lining in Fountain Valley, Ca.
Sewer Pipe Lining Fountain Valley, CA
Most customers ask for a no dig sewer repair or a trenchless sewer pipe repair, although there may be slight differences in trenchless repair, the techs are quick to understand that 'digging' is not an option. A customer in Fountain Valley called and their primary concern was not to harm the trees in the front yard. The tech was told, that the customer's grandfather once owned this property and he actually planted a tree in the yard when she was born. The customer complained about tree root penetration into the sewer pipeline, however, she wanted to know if her pipe could be lined with the trenchless epoxy system. The technician agreed to do an inspection with the sewer camera video system to see how bad the tree roots damaged the existing line. Upon inspection it was discovered the cast iron pipe was full of roots and there was damaged to the existing pipe. The tech explained to the customer that he would need to hydro jet the inside of the pipe with highly pressurized water to cut out all the roots. Once this was completed he would then run the camera back inside to better assess the damage. After all this it was determined that the customer's sewer pipe lines could be lined with an epoxy resin liner. She was very happy to hear that the trees would not have to be harmed.
Fountain Valley, Ca Sewer Lateral Liner
When it was all said and done the job took only about one day's time to fully rehabilitate the sewer system with a trenchless sewer pipe liner. The customer was very happy and her sewer was back to working like a brand new sewer once again, and the best thing is that her trees would be there for generations to come and enjoy. If you would like to repair or inquire about sewer pipe lining for your home, call a technician today at SOS pipe restoration today.
Quick Quote!
Get a Quick, Free Estimate!
Call Now
1-877-880-8125
or Fill Out The Form Below.
Name:
Email:
Phone:
Zip:
Sewer Lining
Hydro-Jetting
Camera Inspection
Other

Enter word above in this box:
Learn More!
Learn More About The Services You Can Get Using SewerRepairUSA.com!
Find Qualified Contractors!
Search For Contractors In Your Area.
How Much?
The #1 Question We Are Asked?
How Much Does It Cost?
Browse Recently Completed Jobs Below And See What Others Are Paying!
Copyright © 2013. All Rights Reserved.