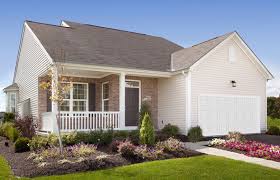 Sewer Lateral Pipe Bursting Columbus, OH.
Contractor: Invisible Excavations Location: Columbus, OH Type: 64 Feet Pipe Lining Cost:$5,850.00 - $6,750.00 Technology: Sewer Lateral Bursting
Have a sewer problem or need an estimate?
Call The Trenchless Guys, Inc. now at (877) 474-0056

View Full Contractor Profile Here: Sewer Repair Ohio
To Email This Contractor

Sewer lateral pipe bursting here in Columbus, OH has dramatically changed how customers go about fixing their sewer pipe lateral. The techs get calls all the time from customers who receive notices from the city about having to repair or replace their sewer lateral from the house to the street. This can be a very frustrating notification to receive in the mail. Especially if you do not know what to do or who to call. Some of the customers call and say what is a "lateral" and what is wrong with mine? The city of Columbus is very diligent about keeping the city's sewer system is top working condition and in doing so you might end up with a notice telling you to repair your sewer lateral. That is where Invisible Excavations comes in they have worked directly with the city on sewer lateral pipe bursting and its an approved technology.
Sewer Pipe Bursting Columbus, OH
A customer actually called and was very upset and asked the technician if he had any new sewer laterals in stock that could fit her property. The tech who answered explained "by the time we are finish it will fit perfectly". He agreed to go out and take a look at the notice she received and also come and inspect the sewer lateral. Sure enough according to the tech she did in fact need a trenchless sewer lateral rehabilitation. She has never heard of a trenchless solution before so she was very happy to learn that you do not need to dig up your property just to fix your sewer lateral line. According to the tech who did the sewer camera video inspection she had approx 65 feet of line that needed to be repaired.
Columbus, OH Sewer Lateral Repair
Once the tech showed the customer the results and the plan to not dig and fix her sewer lateral she agreed to have the work completed. When asked what did she like best out the technician's work she said it was how fast it took to repair everything. With her repair it took less than one day's time to fix her 65 foot sewer lateral line. So whether you receive a notice from the city of Columbus or you would like a FREE estimate and consultation then give Underground Connection a call today.
Quick Quote!
Get a Quick, Free Estimate!
Call Now
1-877-880-8125
or Fill Out The Form Below.
Name:
Email:
Phone:
Zip:
Sewer Lining
Hydro-Jetting
Camera Inspection
Other

Enter word above in this box:
Learn More!
Learn More About The Services You Can Get Using SewerRepairUSA.com!
Find Qualified Contractors!
Search For Contractors In Your Area.
How Much?
The #1 Question We Are Asked?
How Much Does It Cost?
Browse Recently Completed Jobs Below And See What Others Are Paying!
Copyright © 2013. All Rights Reserved.