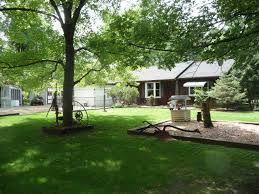 Sewer Pipe Lining West Chicago, IL.
Contractor: American Trenchless Technologies of Northern Illinois Location: West Chicago, IL Type: 65 Feet Pipe Lining Cost:$6,940.00 Technology: Trenchless Sewer Pipe Lining


Sewer pipe lining in West Chicago, Il is one of the more common types of repair. It is a lot of fun and enjoyable. It is fast and efficient and in most cases save both time and money. Customers like to save time and money, and you probably do to. If you like to save time and money then call us as the techs are very well versed in this type of trenchless sewer pipe repair here in the West Chicago, Il area. Ben Franklin techs are fully trained and have experienced a lot trenchless pipe lining. Let one of the techs at American Trenchless Technologies of Northern Illinois help you make a sewer repair decision so you to can save time and money. Trenchless sewer repair is great and customers enjoy the quality work and appreciate the finished product. When a customer is happy with the work done we are happy with the work done. Sometime customers give referrals and the techs will eagerly call and set up an appointment because after all helping customers save time and money with trenchless sewer repair if fun and enjoyable.
Sewer Pipe Lining West Chicago, IL
The tech took a call for sewer pipe lining and he was happy to do so as the call he received was for a great customer calling from the West Chicago area. The West Chicago area is a part of town where the techs at American Trenchless Technologies of Illinois have a ton of experience and many, many happy customers. This customer who called in needed to have a sewer pipe repair and requested a trenchless sewer pipe repair fix. So the tech went out to visit the customer and offered a FREE sewer video inspection to see inside the customers pipe, because with a sewer video camera you can see inside the pipes. By being able to see inside the pipe you can make an accurate diagnosis and not over charge for needless repairs. When the customer learned we don't over charge for needless repair he was very happy and like that.
Pipe Lining Sewer Repair West Chicago, IL
When tech had finished the work he ended up trenchless sewer pipe lining 65 feet of 4 inch clay pipe or better known as the clay terra cotta pipe. Clay terra cotta pipe can sometimes break easily and the trenchless sewer repair liners can fix those breaks. Once the customer saw the repairs made by the tech he was very happy and he said he was glad he called, American Trenchless Technologies. He agreed to refer them to his family and friends.
Quick Quote!
Get a Quick, Free Estimate!
Call Now
1-877-880-8125
or Fill Out The Form Below.
Name:
Email:
Phone:
Zip:
Sewer Lining
Hydro-Jetting
Camera Inspection
Other

Enter word above in this box:
Learn More!
Learn More About The Services You Can Get Using SewerRepairUSA.com!
Find Qualified Contractors!
Search For Contractors In Your Area.
How Much?
The #1 Question We Are Asked?
How Much Does It Cost?
Browse Recently Completed Jobs Below And See What Others Are Paying!
Copyright © 2013. All Rights Reserved.