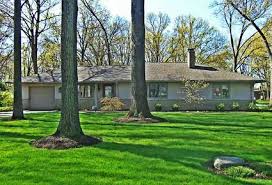 Sewer Lateral Pipe Lining Columbus, OH.
Contractor: Invisible Excavations Location: Columbus, OH Type: 84 Feet Pipe Lining Cost:$7,980.00 - $8,750.00 Technology: Sewer Lateral Pipe Lining
Have a sewer problem or need an estimate?
Call The Trenchless Guys, Inc. now at (877) 474-0056

View Full Contractor Profile Here: Sewer Repair Ohio
To Email This Contractor

Sewer lateral pipe lining in Columbus, OH and surrounding areas seem to be the most requested type of sewer lateral repair. Over the years the popularity of this type of repair has skyrocketed also, the customer's have been educating themselves with all the information found online. Once it was understood that trenchless sewer lateral repair was more efficient in both time and money, customers literally lined up out the door to have this repair done. What was most interesting were the reactions to the lifetime warranty, the customers looked like a deer in headlights. It was almost, like, wait a minute, I'm a getting brand new sewer, you don't need to dig up my property, I'm gonna save money, have it all accomplished in about a day and you're gonna offer a lifetime warranty? Well you get the idea of why trenchless sewer lateral pipe lining is so popular nowadays.
Sewer Pipe Lining Columbus, OH
So when a customer call came in the other day, the tech was happy to hear a well informed customer asking about sewer lateral lining services. This helps 'cut to the chase' when the customers know the type of sewer lateral repair they desire. However, in this case and all other cases, there still needs to be a sewer camera video inspection completed before we know for sure. Having said all that, the trenchless technician set up an appointment and performed a sewer scope. The customer's sewer lateral was approx 85 feet in length and was made from terracotta or clay pipe. The pipe itself was congested with tree roots and they needed to be removed thoroughly before the terracotta sewer pipeline was ready for an epoxy liner. The tech authorized the use of a hydro jetter which uses highly pressurized water that cuts out the root growth and cleans the interior of the pipe. Which is a must when preparing a sewer lateral for a resin liner.
Columbus, OH Sewer Lateral Liner
Upon post inspection the customer agreed to have the sewer lateral liner installed. The great thing about the liner was that it would last a lifetime once installed. At the end of the day the customer had a better than new sewer lateral and her ongoing sewer problems were officially a thing of the past. If you are experiencing problems with your sewer lateral then give Invisible Excavations a call today and take advantage of Free estimate program.
Quick Quote!
Get a Quick, Free Estimate!
Call Now
1-877-880-8125
or Fill Out The Form Below.
Name:
Email:
Phone:
Zip:
Sewer Lining
Hydro-Jetting
Camera Inspection
Other

Enter word above in this box:
Learn More!
Learn More About The Services You Can Get Using SewerRepairUSA.com!
Find Qualified Contractors!
Search For Contractors In Your Area.
How Much?
The #1 Question We Are Asked?
How Much Does It Cost?
Browse Recently Completed Jobs Below And See What Others Are Paying!
Copyright © 2013. All Rights Reserved.