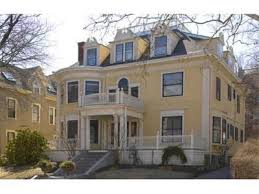 Trenchless Sewer Repair Cambridge, MA
Contractor: New England Pipe Restoration Location: Cambridge, MA Type: 76 Feet Clay Sewer Pipe Cost: $8,000.00 Technology: Trenchless Sewer Repair
Have a sewer problem or need an estimate?
Call New England Pipe Restoration now at (877) 627-4401

View Full Contractor Profile Here: Sewer Repair New England
To Email This Contractor

The trenchless sewer repair team is becoming more popular in Cambridge, MA. With all of the older homes in the area, there appears to be more demand for this type of no dig sewer repair. A Cambridge MA customer recently called with a leak in their kitchen. The technician was able to schedule them for that same day. After the tech arrived, he noticed the leak was coming from the upstairs bathroom sink. The home itself was over 100 years old, and the sewer pipes were definitely on their last leg. The pipes needed to be relined and completely rehabilitated. The trenchless technology is such an efficient method where you don't have to dig up your property to fix the problem. The pipes could be relined and put back to a better than new condition after the technique was applied. The cured-in-place pipe or CIPP is a trenchless method used to repair pipelines that already exist. The liner is installed through what is known as a manhole or an existing access point. It is also extremely cost effective and is guaranteed to last a lifetime.
Trenchless Sewer Repair in Cambridge MA
This trenchless sewer repair method is very valuable to property owners in Cambridge, MA. A licensed technician has experienced all sorts of situations when it comes to your sewer. This past week, there were a few customers that needed pipe repair in their home. In most cases, customers want to save money so they call around and get an estimate first. After doing their research, the trenchless team is your one stop answer to your most difficult sewer problems. Now, we all want to save some money these days and why not get the job done as efficient and effective as possible? Homeowners can experience much turmoil when it comes to sewer pipe repair. It can be a headache in itself just trying to find the right contractor for the job. We all have a friend or know of someone who has been taken advantage of by a contractor. It is not fun and can cost more than anyone would want to spend. If you could, you would want it done right and with the newest technology that could guarantee your sewer repair needs would be met and last a lifetime. It is simple. The trenchless team is the only way to go!
Sewer Pipe Lining Cambridge, MA
In the city of Cambridge, MA., it is becoming very common to use trenchless sewer repair. We all want to save money and be able to have our pipes repaired without having to dig or excavate. It almost seems too easy. With the trenchless method, the technician can rehabilitate your pipes to a better than new state and be in and out of your way within a few days. A customer had a problem with their downstairs toilet. It was backed up and did not flush properly. It was apparent there was something clogging the pipes. The tech was able to schedule an appointment that same day and hydrojet the pipe. This is basically just pressurized water pushing out and getting rid of the blockage. Thanks again trenchless team!
Quick Quote!
Get a Quick, Free Estimate!
Call Now
1-877-880-8125
or Fill Out The Form Below.
Name:
Email:
Phone:
Zip:
Sewer Lining
Hydro-Jetting
Camera Inspection
Other

Enter word above in this box:
Learn More!
Learn More About The Services You Can Get Using SewerRepairUSA.com!
Find Qualified Contractors!
Search For Contractors In Your Area.
How Much?
The #1 Question We Are Asked?
How Much Does It Cost?
Browse Recently Completed Jobs Below And See What Others Are Paying!
Copyright © 2013. All Rights Reserved.