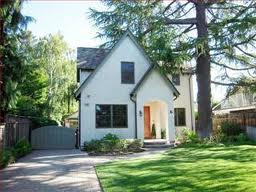 Trenchless Sewer Repair Hartford, CT
Contractor: New England Pipe Restoration Location: Hartford, CT Type: 69 Feet Cast Iron Cost: $7,250.00 - 8,450.00 Technology: Trenchless Sewer Repair
Have a sewer problem or need an estimate?
Call New England Pipe Restoration now at (877) 627-4401

View Full Contractor Profile Here: Sewer Repair New England
To Email This Contractor

The trenchless sewer repair method is becoming more popular in Hartford, CT. There are several older homes in the area, there appears to be more demand for sewer repair as the old sewer pipes are failing. A customer recently called in with a sewer repair need in their new Hartford CT home. They had purchased the home a few months ago and were are already experiencing some major sewer problems. A camera inspection report was already in hand, which saves a step for the technician. The tech was able to get a copy of the inspection report via email and made an appointment the very next day. This not only saved time, but also made things much easier for both the tech and customer. It appeared there was a leak and the lateral sewer main needed to be repaired. The CIPP or cured-in-place pipe is a method used which is a resin-saturated tube made of polyester or fiberglass cloth and is then pulled into the damaged pipe. Usually it is done from the existing manhole, which eliminates digging. This CIPP method is not only cost effective, but much less disruptive to your home. There is no other technique out there today as efficient as the trenchless method.
Trenchless Sewer Repair Hartford
The technicians in Hartford, CT. have had their hands full this past year. A restaurant had just opened their doors, and well it was not a pleasant day to say the least. The kitchen was experiencing a backup and the entire restaurant was beginning to smell. The odor was strong and customers were beginning to walk out. The local technician was in the area and was able to come out to fix the immediate problem. He was able to hydrojet the pipes and restore the restaurant back to an odor-free environment. The hydrojetting process uses highly pressurized water to push out any blockage within the pipes. It is the only easy fix to a difficult and stinky situation. Go trenchless sewer repair!
Pipe Lining Hartford, CT
In Hartford, CT., trenchless sewer repair is in high demand. The trenchless sewer repair method in Hartford CT uses the "no-digging" method and is less costly overall. It is the only technique out there in which licensed technicians are able to perform a miracle on your sewer pipes. A customer was very determined to keep their shady tree in the front of their house. It was inevitable that there would be some possible root damage to the pipes. In order to keep the tree, the trenchless method would be the only solution. There would be hardly any excavation needed at all. The tech would find the manhole for access and then run a liner down the lateral and replace it with a new and improved pipe. This technique is less expensive and much more effective overall. Oh, and not to mention, your new pipes are guaranteed to last a lifetime. So, let the trenchless team solve your sewer repair needs today.
Quick Quote!
Get a Quick, Free Estimate!
Call Now
1-877-880-8125
or Fill Out The Form Below.
Name:
Email:
Phone:
Zip:
Sewer Lining
Hydro-Jetting
Camera Inspection
Other

Enter word above in this box:
Learn More!
Learn More About The Services You Can Get Using SewerRepairUSA.com!
Find Qualified Contractors!
Search For Contractors In Your Area.
How Much?
The #1 Question We Are Asked?
How Much Does It Cost?
Browse Recently Completed Jobs Below And See What Others Are Paying!
Copyright © 2013. All Rights Reserved.