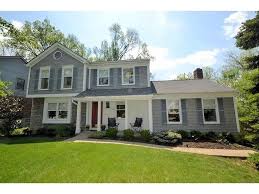 Sharonville, OH Trenchless Sewer Repair
Contractor: One Day Trenchless Location: Sharonville, OH Type: 39' Trenchless Sewer Repair Cost: $5,695.00 Technology: Trenchless Sewer Repair
Have a sewer problem or need an estimate?
Call The Trenchless Team now at (877) 474-0056

View Full Contractor Profile Here: Sewer Repair Cincinnati
To Email This Contractor

Trenchless sewer repair in Sharonville OH has never more popular than it has now due to trenchless sewer repair technology. Most of the sewer reline jobs in Sharonville are usually due to word of mouth. Not only is Sharonville OH sewer repair with liners more cost effective than traditional sewer repair, it is more efficient. The average Sharonville OH residential repair job takes less than a day to diagnose and rehabilitate back to a better than new condition.
Trenchless Sewer Repair Sharonville, OH
This customer called in and she had a big problem, and she was thankful for the trenchless method. She claimed to have a small break under her house and she was worried it was starting to get worse. Over the last year or so she had been trying to keep the back ups at bay by doing maintenance on the pipe every three months or so. After hearing this the tech agreed to go and run a camera into the sewer line and take a peek at what was going on and how he could be fix her problem. Sure enough there was a break directly under the concrete porch. And, the line had a couple of bends in the pipe. As far as the break was concerned the tech could tell it did seem to be getting worse and the it the crack was growing. He strongly recommended going with a trenchless sewer pipe repair in Sharonville OH with a liner and the customer agreed. The good thing about this job was her line was only approx. 39 feet long and the tech actually had enough product in his truck to finish the job by sundown.
Sewer Liner Repair in Sharonville, OH
After cleaning and prepping the pipe he was able to insert a brand new liner into the pipe. Once it was inside the pipe he allowed to sit and cure in place so that it was able to harden. Once it was hard, the process of curing takes about 5 hours, he was able to show the homeowner the cracked pipe under her porch had been fully repaired and her entire sewer pipe line was fully rehabilitated. Need a trenchless sewer repair in Sharonville OH? Call CME Services today for a free consultation.
Quick Quote!
Get a Quick, Free Estimate!
Call Now
1-877-880-8125
or Fill Out The Form Below.
Name:
Email:
Phone:
Zip:
Sewer Lining
Hydro-Jetting
Camera Inspection
Other

Enter word above in this box:
Learn More!
Learn More About The Services You Can Get Using SewerRepairUSA.com!
Find Qualified Contractors!
Search For Contractors In Your Area.
How Much?
The #1 Question We Are Asked?
How Much Does It Cost?
Browse Recently Completed Jobs Below And See What Others Are Paying!
Copyright © 2013. All Rights Reserved.