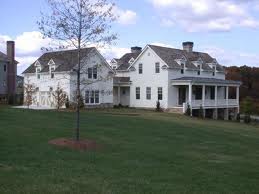 Trenchless Sewer Repair Roswell, GA
Contractor: Fletch Barney Trenchless Location: Roswell, GA Type: 94 Feet of 4 inch Clay Sewer Pipe Cost: $8,500.00 - $9,250.00 Technology: Trenchless Sewer Repair
Have a sewer problem or need an estimate?
Call Fletch Barney now at (770) 212-9163

View Full Contractor Profile Here: Sewer Repair Georgia
To Email This Contractor

This trenchless sewer repair Contractor in Roswell, GA is becoming quite popular. With all of the older homes in the area, there appears to be more demand for this type of no dig sewer repair and that is exactly what Fletch Barney Trenchless specializes in. A Roswell customer recently called with a leak in one of their bathrooms. They could smell the sewer gas coming back up into the house. The technician was able to schedule them for that same day which the customer was very happy to hear. When the tech arrived, he noticed the leak was coming from the downstairs bathroom toilet. The home itself was over 80 years old, and the sewer pipes were definitely on their last leg suffice to say they were failing. Probably was the original clay pipe the home was built with. The pipes needed to be relined and completely rehabilitated there was no way around this. The trenchless technology is such an efficient method and the most preferred method where you don't have to dig up your property to fix the broken pipes. The pipes could be relined and put back to a better than new condition after the epoxy trenchless technique was applied. The cured-in-place pipe or CIPP is a trenchless method used to repair pipelines that already exist. It creates a pipe within a pipe. It is also extremely cost effective and is guaranteed to last a lifetime.
Trenchless Sewer Repair in Roswell MA
This trenchless sewer repair method is very valuable to property owners in Roswell, GA. A licensed technician has experienced every type of situations when it comes to your sewer and repairing broken pipes. There were a few customers that needed pipe repair in their home. After doing their research, Fletch Barney Trenchless is your one stop answer to trenchless pipe repair in Roswell, GA. Now, we all want to save some money these days and why not get the job done as efficient and effective as possible? Homeowners can experience much grief and hardship when it comes to sewer broken or cracked pipe repair. You need to have it done right and with the newest technology that could guarantee your sewer broken pipe repair needs would be met and last a lifetime. It is that simple.
Sewer Pipe Lining Roswell, GA
In the city of Roswell, GA., it is becoming very common to use trenchless sewer repair. We all want to save time and money and if there is a proven technology that does just that, why not use it. Call us today and let us provide you with a FREE ESTIMATE for repair and see if you are a candidate for this exciting technology.
Quick Quote!
Get a Quick, Free Estimate!
Call Now
1-877-880-8125
or Fill Out The Form Below.
Name:
Email:
Phone:
Zip:
Sewer Lining
Hydro-Jetting
Camera Inspection
Other

Enter word above in this box:
Learn More!
Learn More About The Services You Can Get Using SewerRepairUSA.com!
Find Qualified Contractors!
Search For Contractors In Your Area.
How Much?
The #1 Question We Are Asked?
How Much Does It Cost?
Browse Recently Completed Jobs Below And See What Others Are Paying!
Copyright © 2013. All Rights Reserved.