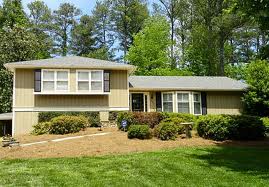 Trenchless Sewer Repair Marietta, GA
Contractor: Fletch Barney Trenchless, Inc. Location: Marietta, GA Type: 49 Feet 4 Inch Cast Iron Pipe Cost: $5,300.00 - 5,850.00 Technology: Trenchless Sewer Repair
Have a sewer problem or need an estimate?
Call Fletch Barney now at (770) 212-9163

View Full Contractor Profile Here: Sewer Repair Georgia
To Email This Contractor

Trenchless sewer repair technology is becoming more popular in Marietta, GA. Why dig up your property if you don't have to? There are older homes in Marietta that are desparate for this type of repair. Trenchless sewer pipe lining saves time and money saver for any and all homeowners. Many of the customers who call simply do not want to dig up their property just to repair a faulty sewer pipe. It is easy to understand why as this is a major repair, and its one that once you start the potential for problems increases. Once take the time to compare sewer pipe relining with traditional repair you will see for yourself the clear cut winner is using Fletch Barney Trenchless located right here in beautiful Marietta, Ga. When customers take advantage of epoxy liner products you will never have another problem with your residential sewer pipe. The trenchless sewer repair for the homes and businesses in Marietta is the best way to fix your broken sewer pipe. The techs are well trained and have years of experience and can offer you sound advice on how best to remedy your failing sewer pipes. Fixing all bad or broken pipes and getting your sewer up and running is the best way to earn your long term business. Call us today and ask about any internet specials we may be offering for you.
Trenchless Sewer Repair Marietta
In Marietta, GA., there is trenchless sewer repair needed. It is officially it is the most requested sewer pipe repair service currently being offered. It is necessary to have the pipes fully cleaned and rehabilitated if you are going to have them prepared for epoxy liner system. A process called hydrojetting can speed up that process. Hydrojetting is a highly pressurized water flow used to remove any form of build up or debris and fully cleans the pipe and restores the lateral to a functioning state. The trenchless method becomes extremely effective and undeniable. You will quickly learn why it's the most requested service The tech was able recommend a trenchless sewer pipe repair and he could see the pipe was in really bad shape. After sharing this with the customer they agreed to have the sewer cast iron pipe lined with epoxy trenchless repair as soon as possible. The customer and the tech were concerned that the pipe could fail or even collapse which is the worse case scenario.
Pipe Lining Marietta, GA
The Fletch Barney team in Marietta, GA., has been relining sewers for years and years and the owner is one of the top pipe liners in all of the Southeast. The trenchless team works on commercial, residential, state and industrial properties in the area. The licensed technicians are available for your sewer repair needs. As one of the most commonly used rehabilitation methods, CIPP or cured-in-place pipe is used to repair existing pipelines and has an application in sewer and will be around for a long time. The techs experience gave the customer peace of mind to go ahead and have the work completed. It went very well and the customer's sewer was back up and running the very same day, she said she would use our services again and again.
Quick Quote!
Get a Quick, Free Estimate!
Call Now
1-877-880-8125
or Fill Out The Form Below.
Name:
Email:
Phone:
Zip:
Sewer Lining
Hydro-Jetting
Camera Inspection
Other

Enter word above in this box:
Learn More!
Learn More About The Services You Can Get Using SewerRepairUSA.com!
Find Qualified Contractors!
Search For Contractors In Your Area.
How Much?
The #1 Question We Are Asked?
How Much Does It Cost?
Browse Recently Completed Jobs Below And See What Others Are Paying!
Copyright © 2013. All Rights Reserved.