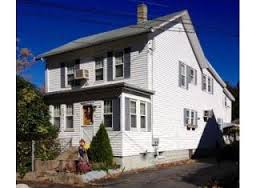 Trenchless Sewer Line Replacement Natick, MA
Contractor: New England Pipe Restoration Location: Natick, MA Type: 37 Feet Cast Iron Sewer Line Replacement Cost Under: $3845.00 Technology: Trenchless Sewer Line Replacement
Have a sewer problem or need an estimate?
Call New England Pipe Restoration now at (877) 627-4401

View Full Contractor Profile Here: Sewer Repair New England
To Email This Contractor
Trenchless Sewer Line Replacement Natick MA
Trenchless Sewer Repair Natick MA - This poor homeowner had a massive sewage backup in her basement happen early in the morning filling her home with a pungent sewer odor. She called several emergency plumbing services but NONE of them could come until the next day, why say you are an emergency plumber if you clearly are not! So she went on the internet to search for sewer contractors in the area and found New England Pipe Restoration and with low expectations gave them a call. The owner picked up the phone at 7am and asked her how can he help. She told him what happened and he agreed to come right away.
Trenchless Sewer Repair Natick MA - Video
When the contractor got there he ran a camera through the sewer pipe and saw there was a massive root ball that had grown inside of it completely clogging it so no sewage could pass. The old clay pipe also had severe cracking and separations in it. He told her he could clear it but it will just back up again in a few months and he recommended having a new liner put in. She had no idea what he was talking about so he explained to her it's a technology they offer the called Trenchless Sewer Repair Natick where he can install a new liner in the old pipe, right then and there, today without having to dig and it will solve her sewer problem for good.
How Much Will No Dig Sewer Lining Natick Cost?
She said that would be wonderful but it sounds expensive. He explained to her you have a concrete patio, a walkway and 2 trees in the yard, all this would have to be removed if you were to dig it up and then replaced, except for the trees of course they would be gone for good.That would probably run you around $9000.00 to do that, I can line it right now using No Dig Sewer Lining Natick for under $4000.00 and nothing gets disturbed and it comes with a LIFETIME WARRANTY. She had remembered her neighbor that has a similar house down the street had paid over $11,000.00 to have the sewer replaced and decided to jump on the offer. Ok lets do it.
Trenchless Sewer Replacement Natick MA
The contractor had his truck and all the materials required right there with him. He began the Trenchless Sewer Replacement Natick by using his hydro jetting machine to clear the roots and scour the inside of the old pipe to prepare it for the new liner. Trenchless Sewer Replacement Natick requires that the pipe is nice and clean before the liner is installed. Once the pipe is cleaned the liner is then prepared by being cut to size being saturated with epoxy resin and loaded into the inversion machine for installation.
Curing The Epoxy Pipe Lining
Once the Natick Sewer Pipe Liner is in place a special narrow rubber bladder is fed through the liner and inflated with high pressure air to conform the liner into a perfect circle and adhere it to the old sewer pipe. When cured the new Epoxy Natick Sewer Pipe Liner is videod again revealing a brand new seamless pipe within a pipe that now will not allow roots to penetrate and comes with a LIFETIME WARRANTY.
If you would like more information on sewer pipe lining in the Natick MA area contact New England Pipe Restoration for a free consultation and free estimate.
Quick Quote!
Get a Quick, Free Estimate!
Call Now
1-877-880-8125
or Fill Out The Form Below.
Name:
Email:
Phone:
Zip:
Sewer Lining
Hydro-Jetting
Camera Inspection
Other

Enter word above in this box:
Learn More!
Learn More About The Services You Can Get Using SewerRepairUSA.com!
Find Qualified Contractors!
Search For Contractors In Your Area.
How Much?
The #1 Question We Are Asked?
How Much Does It Cost?
Browse Recently Completed Jobs Below And See What Others Are Paying!
Copyright © 2013. All Rights Reserved.