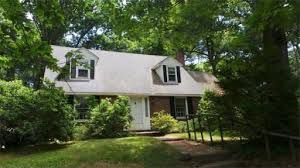 Trenchless Sewer Line Replacement Foxboro, MA
Contractor: New England Pipe Restoration Location: Foxboro, MA Type: 56 Feet Cast Iron Sewer Line Replacement Cost $5500.00 - $5800.00 Technology: Trenchless Sewer Line Replacement
Have a sewer problem or need an estimate?
Call New England Pipe Restoration now at (877) 627-4401

View Full Contractor Profile Here: Sewer Repair New England
To Email This Contractor

Foxboro Trenchless Sewer Line Replacement
Trenchless Sewer Line Replacement Foxboro MA
Trenchless Pipe Repair Foxboro MA - This home owner has several trees in the front yard at her 60 year old home and was needing to have her sewer line cleared every 6 months due to massive root infestation. This time when it backed up she had had enough of the problem and wanted to have the sewer pipe replaced. She called up a sewer contractor in the area a friend had told her about that can fix sewers without digging called trenchless sewer line replacement in Foxboro which meant she would not have to disturb her trees.
Sewer Pipe Lining Foxboro MA
No Dig Sewer Repair Foxboro MA - Video
She scheduled an appointment for the next day and the contractor came out with a sewer camera to inspect the pipe. Sure enough he found large root balls that had grown into the pipe through the joints where the pipes join. Sewer Pipe Lining Foxboro will seal the pipe entirely as there are no joints in a new liner, it is a continuous pipe that is custom cut off a roll to the proper length. The contractor gave her a free estimate and she went ahead and scheduled the trenchless sewer pipe lining installation for the next day.
No Dig Sewer Lining Foxboro MA
The sewer pipe not only ran under right next to where the trees were but also went under her front walkway a portion of the driveway, having to remove the trees and excavate the driveway and walkway, then repair it would have cost a fortune. This is where No Dig Sewer Pipe Lining Foxboro is a much better solution. Foxboro Sewer Pipe Lining offered by this contractor comes with a LIFETIME WARRANTY and no digging or excavation is required.
Trenchless Sewer Repair Foxboro MA
The process is called Trenchless Sewer Repair Foxboro for this reason, no "trenching" is required. You can watch the above video of exactly how Trenchless Sewer Repair Foxboro works, make sure the volume is up so you can hear technician explaining it. The whole process of Foxboro Trenchless Sewer Repair only takes a day to complete and the new liner is seamless which means no where for roots to get in anymore. It is quite an amazing technology that has really been around for many years but only for commercial applications and is now available for home owners.
This Foxboro Trenchless Sewer Contractor offers Free Estimates
So if you are having to deal with a sewer smell or frequent back ups, chances are you will need a new sewer pipe. All you have to do is give New England Pipe Restoration a call and this Foxboro Sewer Contractor will schedule you for a FREE ESTIMATE on Foxboro Trenchless Sewer Repair. It doesnt matter if your sewer pipe is 20 feet or 200 feet, the process can be utilized to get you a brand new sewer pipe in a single afternoon, no digging required.
If you would like more information on sewer pipe lining in the Foxboro MA area contact New England Pipe Restoration for a free consultation and free estimate.
Quick Quote!
Get a Quick, Free Estimate!
Call Now
1-877-880-8125
or Fill Out The Form Below.
Name:
Email:
Phone:
Zip:
Sewer Lining
Hydro-Jetting
Camera Inspection
Other

Enter word above in this box:
Learn More!
Learn More About The Services You Can Get Using SewerRepairUSA.com!
Find Qualified Contractors!
Search For Contractors In Your Area.
How Much?
The #1 Question We Are Asked?
How Much Does It Cost?
Browse Recently Completed Jobs Below And See What Others Are Paying!
Copyright © 2013. All Rights Reserved.