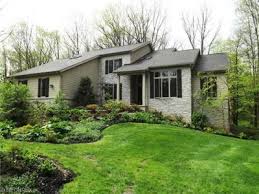 Trenchless Sewer Pipe Lining Medina, OH
Contractor: Invisible Excavation Location: Medina, OH Type: 86 Feet of 4 inch Residential Sewer Pipe Cost: $8,685.00 Technology: Trenchless Sewer Pipe Lining
Have a sewer problem or need an estimate?
Call The Trenchless Guys, Inc. now at (877) 474-0056

View Full Contractor Profile Here: Sewer Repair Ohio
To Email This Contractor

Do you live in Medina, OH? Are you currently experiencing frustrating problems with your sewer system? How bout a FREE INSPECTION to see if you are a candidate for trenchless sewer pipe lining? The techs here are ready to help you out. They specialize in all aspects of trenchless sewer pipe repair here in Medina and can help you save both time and money. The popularity of trenchless sewer sleeves are on the rise and more and more customer call in asking if they can have it done. It seems no one wants to do the old fashioned way of repairing the sewer system and this is by diggin or excavation… those days are long gone. Who can blame the good residents of Medina? It is exciting when a new technology comes along that saves you time and money and offers a LIFETIME WARRANTY. If you are considering repairing or rehabilitating your home or business sewer pipe system, the give one of the technicians a call today and let them help you out. They offer FREE ESTIMATES and are experts in all things trenchless sewer pipe lining.
Trenchless Sewer Pipe Lining Medina
Sewer pipe repair in Medina, OH is the only way to go and if you need a quote let one of our trenchless techs provide that for you. Take advantage of our FREE CONSULTATION. Recently we had a home owner who called in to see if they were a good candidate to have a trenchless sewer sleeve repair. The tech who took the call asked what the problem was, the homeowner has been experiencing backups of raw sewage into the house and wanted to put a permanent end to her faulty sewer nightmare. So the tech agreed to do a sewer inspection to see what the cause of the problem stemmed from. Upon doing the inspection he could see she had an old clay line that was full of roots at every joint and the pipe itself was cracking and falling apart. The tech shared his sewer camera video findings with the homeowner and she was not happy. However, the good news, the tech told her digging was not necessary and that her sewer pipe was a good candidate for a trenchless repair. .
Trenchless Sewer Pipe Lining Repair Medina, OH
The homeowner agreed to have the trenchless sewer pipe sleeve installed and was very excited to have it done. After the tech successfully installed the liner, he ran another video camera inspection to show the homeowner just how perfect the new sewer line turned out. She was astounded as it was a brand new sewer without digging up her property. This customer was yet another satisfied trenchless sewer pipe lining customer in Medina, OH.
Quick Quote!
Get a Quick, Free Estimate!
Call Now
1-877-880-8125
or Fill Out The Form Below.
Name:
Email:
Phone:
Zip:
Sewer Lining
Hydro-Jetting
Camera Inspection
Other

Enter word above in this box:
Learn More!
Learn More About The Services You Can Get Using SewerRepairUSA.com!
Find Qualified Contractors!
Search For Contractors In Your Area.
How Much?
The #1 Question We Are Asked?
How Much Does It Cost?
Browse Recently Completed Jobs Below And See What Others Are Paying!
Copyright © 2013. All Rights Reserved.